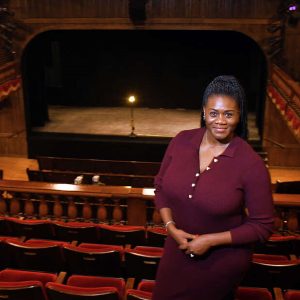 Erika K. Wesley is a nonprofit leader with over 10 years of experience in constituency building, relationship management, program development, strategic planning, leadership development, and teaching and curriculum development. Wesley is also a writer and storyteller committed to unearthing the experiences of Black people in Connecticut and raising them up in poems or prose. She is the author of the book "For the People to Drink" and the creator and host of the "Show of Hands" podcast.
Wesley is a higher education and community educator with teaching experience in business writing and creative writing. She is the chairperson of BLaC (Building Leaders and Communities) Strategies, an emerging nonprofit in Connecticut focused on cross-community leadership development and community messaging.
Most recently, Wesley served as the executive director of Horizons at Greens Farms Academy, Westport. She has also worked with Fairfield County's Community Foundation and Carver Foundation of Norwalk. She has a B.A. from University of Connecticut, an M.F.A. from Manhattanville College, and is completing an Ed.D. in organizational leadership from Abilene Christian University.