Welcome home to the Playhouse in 2022.
There is nothing like the live theater experience:  performances that make you feel, think, and spark a conversation — shared between actors and audience. We are returning with a full season under the lights in 2022 with five stories of triumph, family and hope.
"The whole 2022 season is about family — every family. We invite you to engage with these diverse families on our stage and appreciate how they resonate with you and your own."
Mark Lamos, Artistic Director
Then make joyful plans for 2023.
For 2023, we've decided to lift up everything we love about theater. Why, through thick and thin, we keep returning to theater to form a community, to connect to our past, and to imagine a future that is better. We've already selected four of the five shows we can't wait to share with you. 2023 season ticket packages go on sale in mid-October. Learn more »
SELECT 2022 SEASON TICKETS STILL AVAILABLE!
2022 Mainstage Season Ticket Packages
Only one show left in our season. Grab the last tickets to FROM THE MISSISSIPPI DELTA »
2022 Script in Hand Series
Learn more about our playreading series. There are two readings left.
fghj
2022 season overview
Next to Normal
April 5 – 23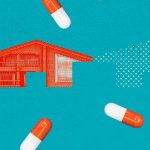 This 2009 Tony Award®-winning hit musical and winner of the 2010 Pulitzer Prize for Drama gives a groundbreaking look at a family in crisis, while pushing the boundaries of contemporary musical theater. From the director/choreographer of the Playhouse's 2019 hit, In the Heights.
music by Tom Kitt
book + lyrics by Brian Yorkey
directed + choreographed by Marcos Santana

Straight White Men
May 24 – June 5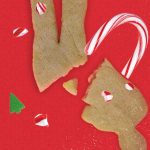 It's Christmas Eve, and Ed has invited his three grown sons back home for pranks, Chinese takeout, and gossip. In between the male bonding rituals and conversations about money, work, and ambition, we just might find out what makes these men tick (or maybe not). An alternately hilarious and thought-provoking satire by Young Jean Lee, the first Asian-American woman to have a play produced on Broadway (Straight White Men in 2018.)
by Young Jean Lee
directed by Mark Lamos

Kim's Convenience
July 5 – 17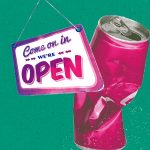 A convenience store in Toronto sets the stage for this delightful comedy about a Korean-Canadian family. Before it was a six-season television hit on Netflix, it was this warm and joyous play. When a scheduling conflict with Ain't Misbehavin' came up, Kim's Convenience presented as the perfect opportunity to get a glimpse into a new community and meet an instantly recognizable family.
by Ins Choi
directed by Nelson T. Eusebio III
The News York Times named Kim's Convenience as one of the best international television series of 2021!
4000 Miles
Aug 23 – Sep 4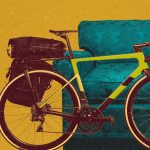 After suffering a major loss while on a cross-country bike trip, 21 year-old Leo seeks solace from his feisty 91 year-old grandmother Vera in her Greenwich Village apartment. Over the course of a single month, these unlikely roommates infuriate, bewilder, and ultimately find each other.
by Amy Herzog
directed by David Kennedy
From the Mississippi Delta
Oct 18 – 30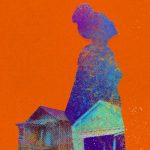 This Pulitzer Prize-nominated play traces the story of one woman's triumphant journey out of a difficult childhood in Mississippi through the civil rights movement and beyond, offering us a gripping tale of resilience and the human spirit.
by Dr. Endesha Ida Mae Holland
directed by Goldie E. Patrick
Script in Hand playreadings
Our ever-popular series of playreadings will return in person in 2022! Script in Hand packages will also be available. Titles TBA. But you should save these dates:
Mon, Feb 21 — Murder by Misadventure by Edward Taylor
Mon, Mar 14 — Dot by Colman Domingo
Mon, Jun 13 — The Dream music by Simon Gray, lyrics by Raymond Bokhour, book by David Bridel
Mon, Nov 14 — Ripcord by David Lindsay-Abaire
Mon, Dec 12 — Bad Jews by Joshua Harmon