Alive and ready to work — hone your craft in our virtual world.
Stage actors are taught to project to the back of the mezzanine. But what does that mean when you are in front of the camera? For TV or film? In a theatrical Zoom production? For your next audition reel? For your application tape for a college performing arts program?
SAG/Equity actor Tenisi Davis is your guide to acting in front of the camera. In our new class, Tenisi will take on ten high school students to teach the foundations needed for becoming a leading actor. You'll learn acting techniques, how to focus your energy, new methods for your tool kit, and the proper audition set-up accepted by all casting directors.
Designed to get you industry-ready, you'll finish the class with a professionally produced video of yourself performing a monologue of your choosing, filmed on the historic Playhouse stage. You'll build confidence and gain control of your narrative. And, we hope, along the way you'll find your mind, body and spirit come into balance; you'll be alive and ready to work.
meet your instructor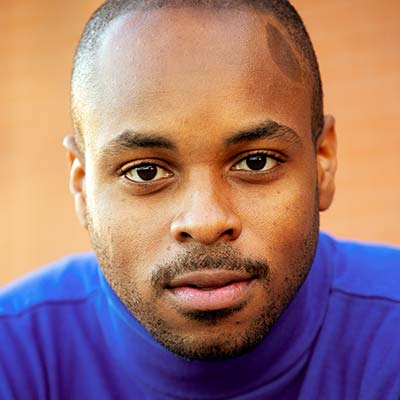 Tenisi Davis
SAG-AFTRA/Equity actor
Class includes
Five virtual 90-minute sessions with Tenisi Davis and your fellow students (Saturdays at 10 AM, April 10 through May 8).
One on-camera session on the Playhouse stage the weekend of May 22 (recorded under strict COVID-19 protocols).
One professionally edited submission-ready audition recording.
Requirements
For high school students aged 14–18.
Due to COVID-19 precautions, students must be Connecticut residents.
Complete online application and submit video file by March 29 (instructions for video submissions will be provided in the application).
If you are selected, you must have access to a reliable internet connection, paper and pen to take notes, and a clean wall to film in front of.
50 applications will be accepted for review by Tenisi Davis and the Playhouse education department. Ten students will be selected to participate in the class. All applicants will be notified of their selection by April 5, 2021.
A $5 application fee, which will be used toward the class if the student is selected.
Fees + Financial Aid
$275 (less $5 application fee)
Scholarships and payment plans are available. Requests for scholarship or payment plan will not in any way affect the selection process.
TOP: Photos courtesy of Collective Consciousness Theatre.
Acting for the Camera
with Tenisi Davis
April 10 – May 8, 2021
Running Time: 90 minutes for each class session