The first of our HD video gems from the archives
The beloved American musical that brought us "The Impossible Dream" turns its lens on modern love and society, especially as brought to the Playhouse stage by director Mark Lamos in our award-winning 2018 production. In this play within a play, Cervantes has not yet finished his manuscript for Don Quixote — he sits in jail awaiting trial during the Spanish Inquisition. 14 actors portraying Cervantes and his fellow prisoners bring to life the great odyssey we all know of a questing knight tilting at windmills and battling for the love of the fair maiden Aldonza.
Winner of 5 Tony Awards, including Best Musical!
what critics said
You'll hear messages about democracy, leadership, and mob rule that you may not have gleaned from this show before."
Chris Arnott
Hartford Courant
VIDEOS
A Conversation with Philip Hernandez (Don Quixote) and Andrew David Sotomayor (Musical Director)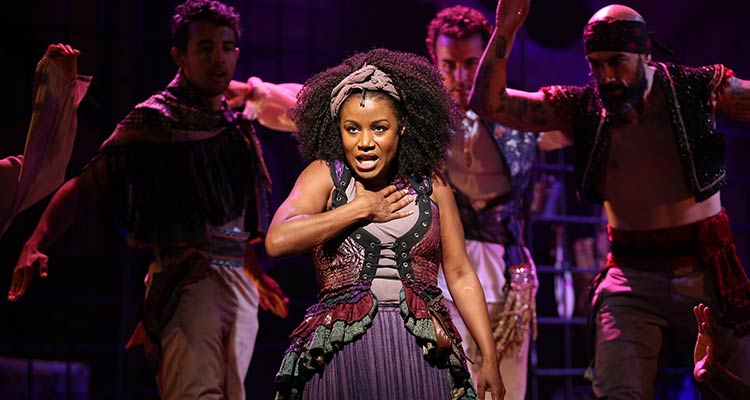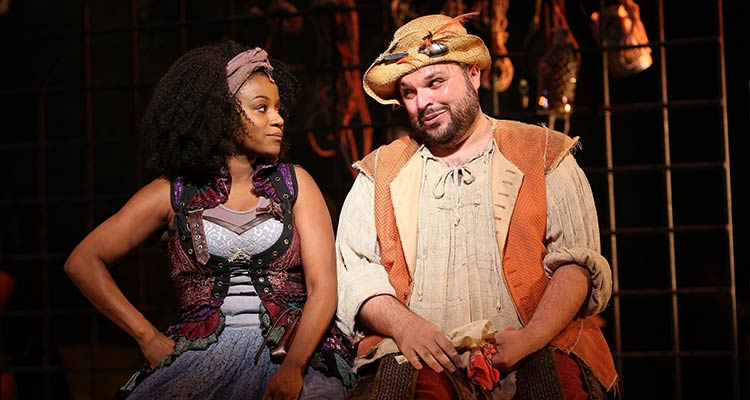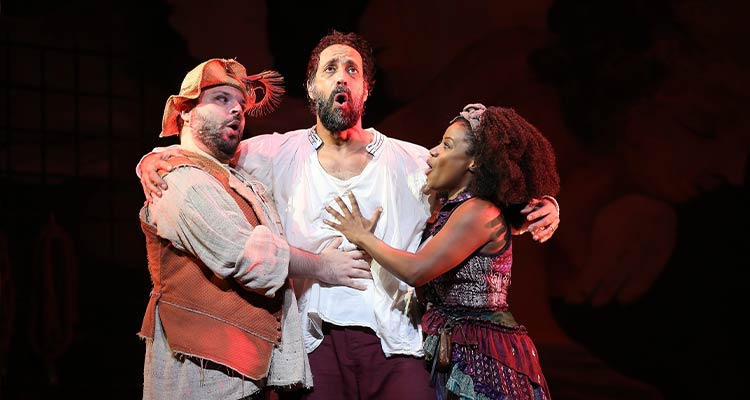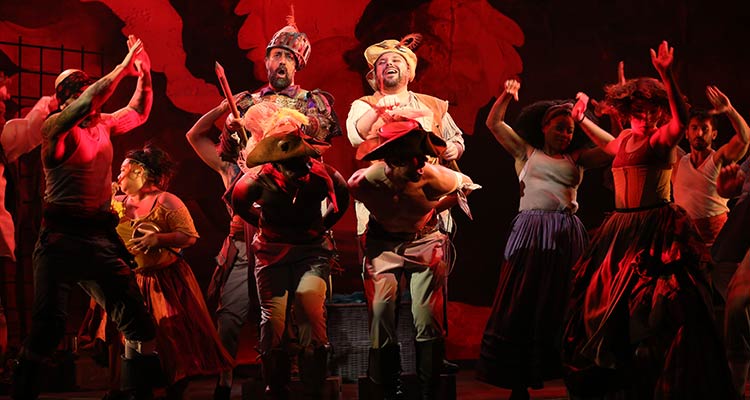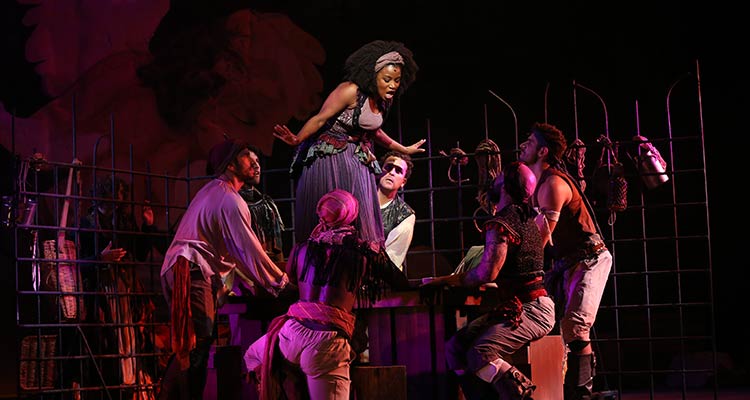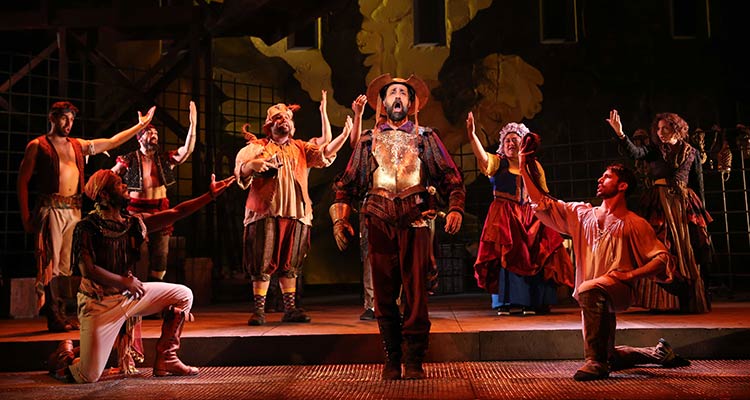 MEET THE CAST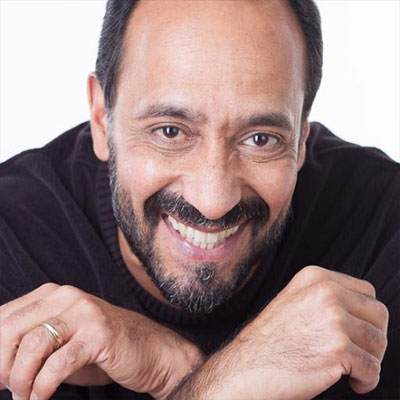 Philip Hernandez
CERVANTES/DON QUIXOTE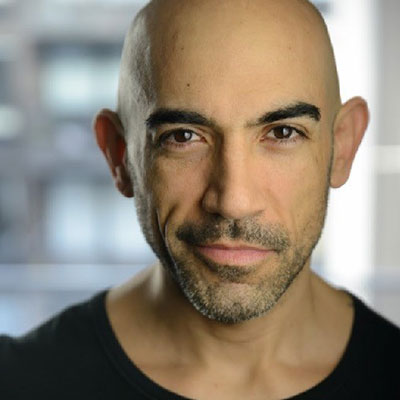 Ceasar F. Barajas
PEDRO/PRISONER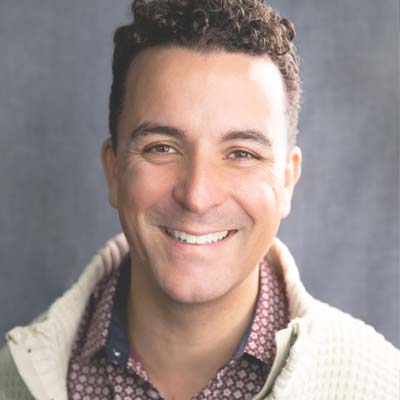 Carlos Encinias
PADRE/PRISONER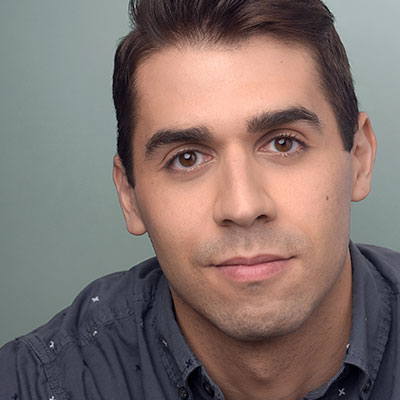 Michael Scott Gomez
PACO / GUARD / HORSE / PRISONER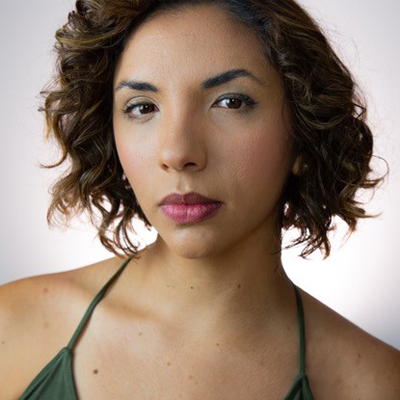 Paola Hernández
ANTONIA / PRISONER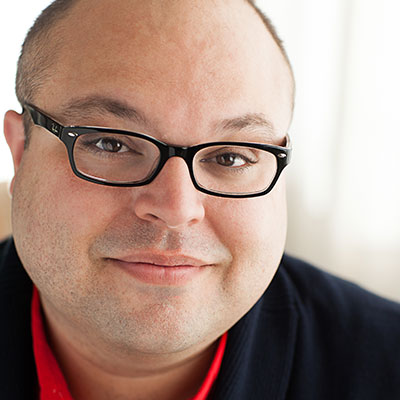 Tony Manna
SANCHO PANZA / PRISONER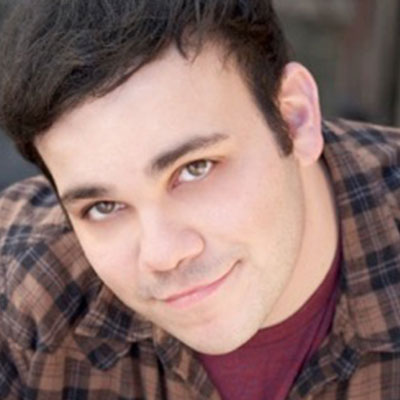 Michael Mendez
INNKEEPER / TENORIO / PRISONER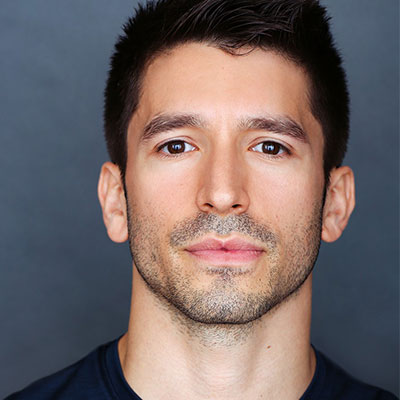 Ian Paget
CAPTAIN / ANSELMO / PRISONER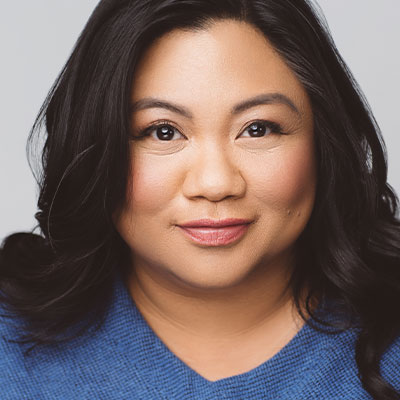 Lulu Picart
MARIA / HOUSEKEEPER / PRISONER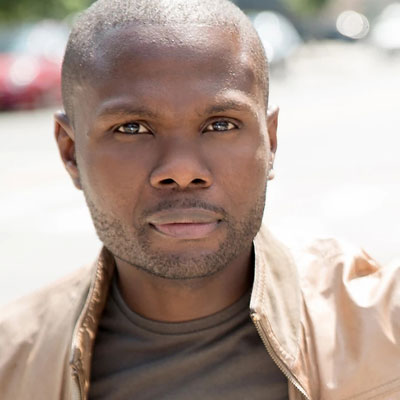 Jermaine Rowe
GUARD / JUAN / HORSE / PRISONER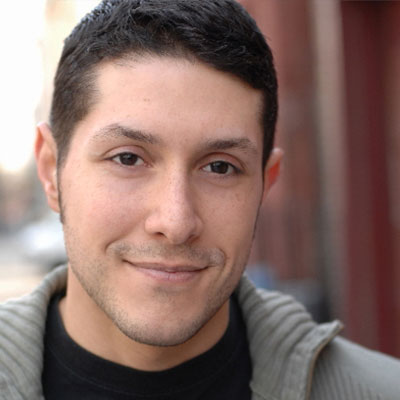 David Sattler
GOVERNOR / PRISONER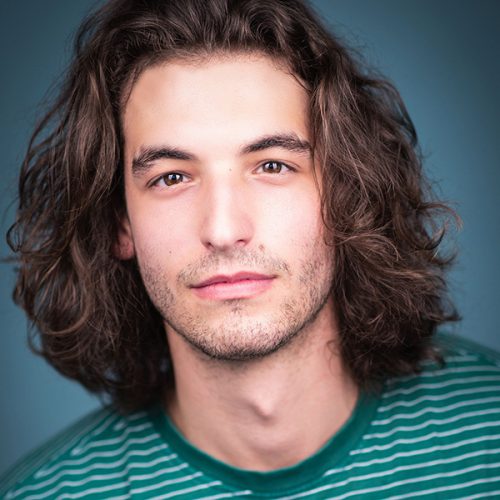 Clay Singer
DUKE / CARRASCO / PRISONER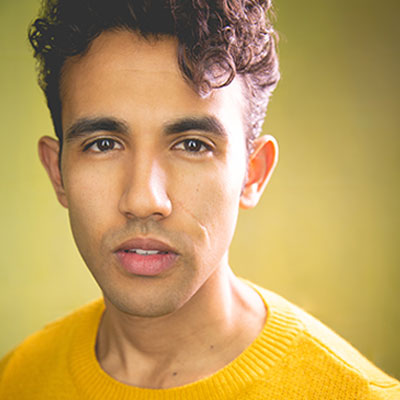 Esteban Suero
BARBER / JOSE / PRISONER
MEET THE CREATIVE TEAM
Fabian Fidel Aguilar
COSTUME DESIGN
Alan C. Edwards
LIGHTING DESIGN
Marcos Santana & Mark Lamos
MUSICAL STAGING BY
Andrew David Sotomayor
MUSIC DIRECTOR
Wayne Barker
MUSIC SUPERVISOR
Michael Rossmy
FIGHT DIRECTOR / INTIMACY COACH
Samantha Shoffner
PROPS MASTER
Tara Rubin Casting / Eric Woodall, CSA
Tara Rubin Casting / Eric Woodall, CSA
CASTING
.
Did you know?
Philip Hernandez, our Don Quixote, is notable for showing off his incredible vocal range as he is the only man in Broadway history to play both Jean Valjean and Inspector Javert in Les Miserables!
Philip was also honored with the 2019 Connecticut Critics Circle Award for Best Actor in a Musical.
About WCP in HD
As summer fades into fall, we've selected two gems from our archives of performances captured live on stage to share with you. Catch a show you missed, or see it again in a whole new way — closer to the action than you've ever been!
A story so beloved and universal that it resonates around the world. I hope it speaks to you tonight, and that you might even linger on its relevance today, with a prison incarceration problem of massive scale and a surging mass of desperate humanity attempting to cross our borders to make impossible dreams come true.
Mark Lamos
Director
From the original 2018 Playbill
The 2021 season is generously supported by the Eunice and David Bigelow Foundation.
Media Sponsorship for the 2021 season is generously provided by WSHU Public Radio.
August 23 – September 5
Man of La Mancha (2018) in HD
by DALE WASSERMAN 
music by MITCH LEIGH
lyrics by JOE DARION
directed by MARK LAMOS Subtítulos en español disponibles
Running Time: ~ 2 hours