Join us for an afternoon of celebration and reflection honoring the life and legacy of Dr. Martin Luther King, Jr.
Now in its 16th year, the event will feature a keynote address by renowned author Heather McGhee. Her 2021 book, The Sum of Us: What Racism Costs Everyone and How We Can Prosper Together, spent ten weeks on The New York Times bestseller list and was longlisted for the National Book Award. Her 2020 TED talk, Racism Has a Cost for Everyone, reached 1 million views in just two months online.
Hosted by the Westport Library, Westport Country Playhouse, TEAM Westport, Westport/Weston Interfaith Council, and the Westport/Weston Interfaith Clergy,  the program will be live streamed from the Library's Trefz Forum.
The program will also include recorded performances by two local youth organizations: a recital by The Bridgeport Boys Choir, and a dance performed by students from Regional Center for the Arts.
PROGRAMMING UPDATE (April 2021)
Due to the worsening COVID-19 situation, Heather McGhee has made the difficult decision to temporarily postpone her upcoming speaking engagements. She looks forward to another opportunity to celebrate Martin Luther King Jr.'s legacy with Westport community members once we can gather together safely again.
The new date for the celebration is May 18, 2022.
MEET our keynote speaker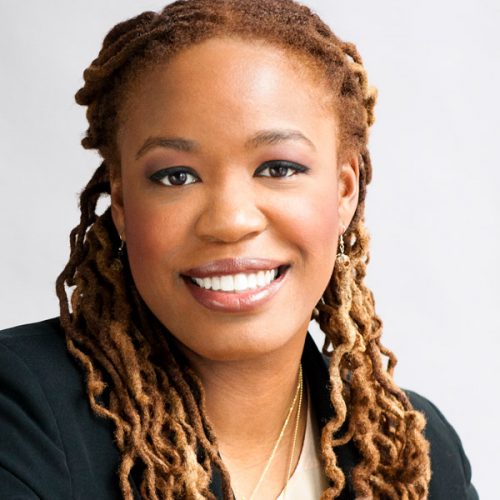 There is an optimism in McGhee's book that I believe people will find very welcoming during these difficult times.
Bill Harmer
Executive Director, Westport Library
The Bridgeport Boys Choir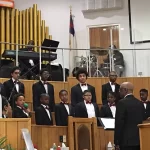 The Bridgeport Boys Choir, Inc. was developed as an outlet for young men to express themselves creatively and positively. The choir is an auditioned ensemble made up of boys aged 7–18 who live in the Greater Bridgeport/Fairfield County area. The group's repertory includes music from the Renaissance, Baroque and Romantic periods along with hymns, spirituals, gospel music, contemporary music, and light pop.
Regional Center for the Arts
Regional Center for the Arts is a part-time, public interdistrict magnet high school for Fairfield County students interested in the performing arts. RCA promotes voluntary integration by encouraging collaboration and cooperation among socioeconomic and ethnically diverse school districts.
A call to action
This year, we are moving the celebration to the Westport Library. More information is available on their website as well.
For our community's 16th annual celebration of the life and work of Dr. King, the Playhouse is once again partnering with the Westport Library, TEAM Westport, The Westport/Weston Interfaith Council, and the Westport/Weston Interfaith Clergy.
Together, we invite our entire community — those who live, work, study, and participate in the life of Westport, Fairfield County, and adjacent counties — to join us as we begin the work needed in 2021 to meet King's call to action, as urgent now as it was in 1968. For a members of a community such as Westport, that begins with a challenge to understand our place of comfort and the work we each, as individuals, need to do to transform ourselves and our society into a more equitable and just one.
The celebration will return to the Playhouse in 2023 and be organized once again with our great Community Partners in Westport.
All events are FREE and open to the public with RSVP.
May 18, 2022 at 7PM
16th ANNUAL DR. MARTIN LUTHER KING, JR. CELEBRATION
at the Westport Library
featuring a keynote address by Heather McGhee
Running Time: 2 hours