PBS celebrates live performances from the Playhouse stage!
Three Broadway favorites.
Three concerts at the Playhouse.
Three Friday night television specials on PBS.
Join us for "Stars on Stage from Westport Country Playhouse," three special concerts filmed live at Westport Country Playhouse (you may have even been in the audience!), featuring three of Broadway's most versatile and virtuosic artists performing iconic showstoppers — Shoshana Bean (Wicked, Waitress), Gavin Creel (Hello, Dolly!, The Book of Mormon), and Brandon Victor Dixon (Hamilton, The Color Purple) — telling intimate stories and dazzling audiences with an extraordinary repertoire of classic and contemporary songs.
"Stars on Stage from Westport Country Playhouse" premieres on consecutive Fridays, January 7 – 21, 2022 (check local listings) on PBS, PBS.org and the PBS Video app. (Connecticut Public Television will broadcast at 8PM EST.)
Watch the trailer below and then check out more videos and songs from the specials on PBS.org.
SEE PHOTOS FROM THE CONCERTS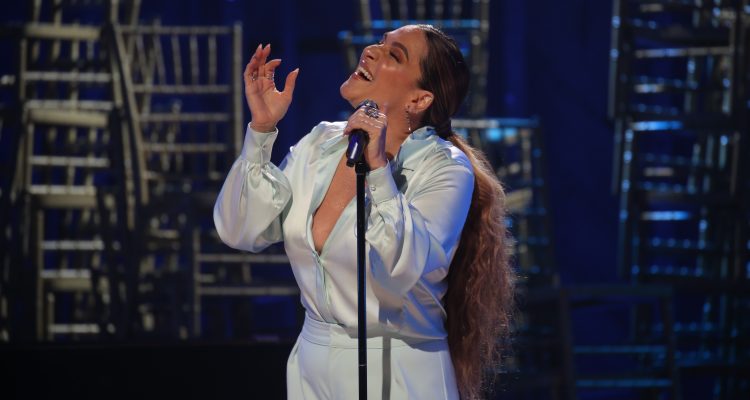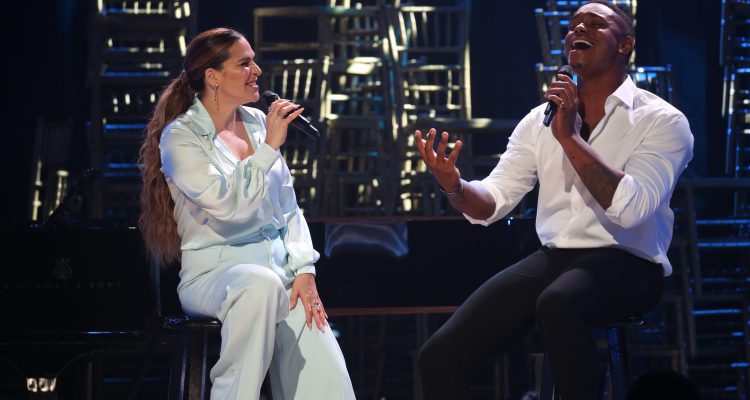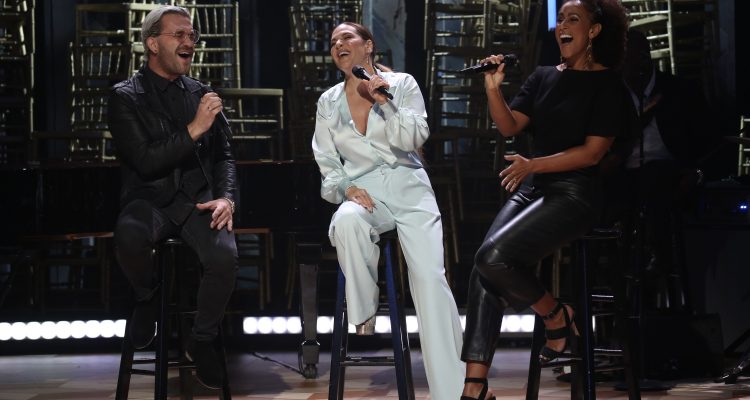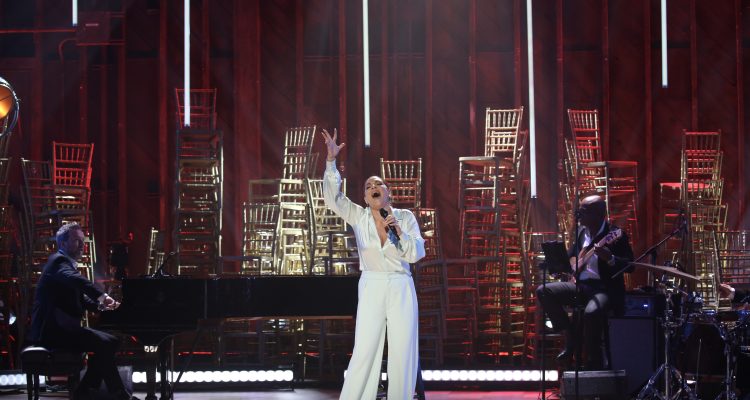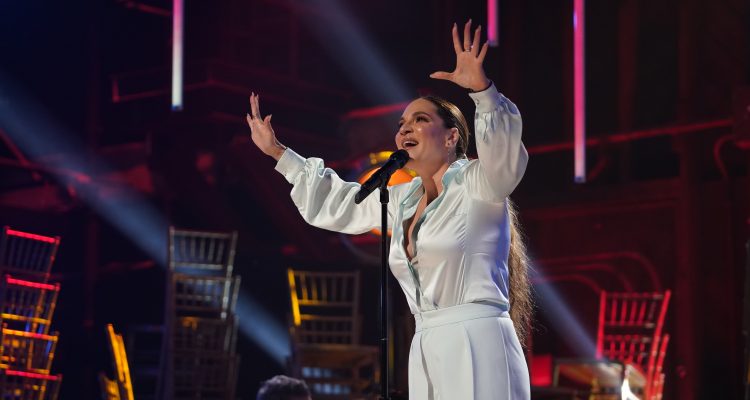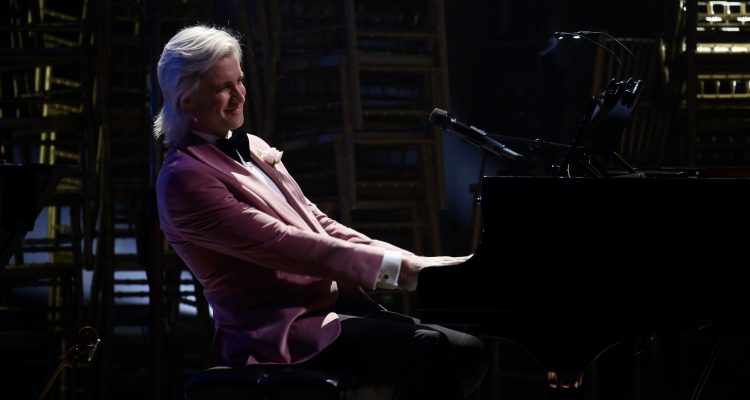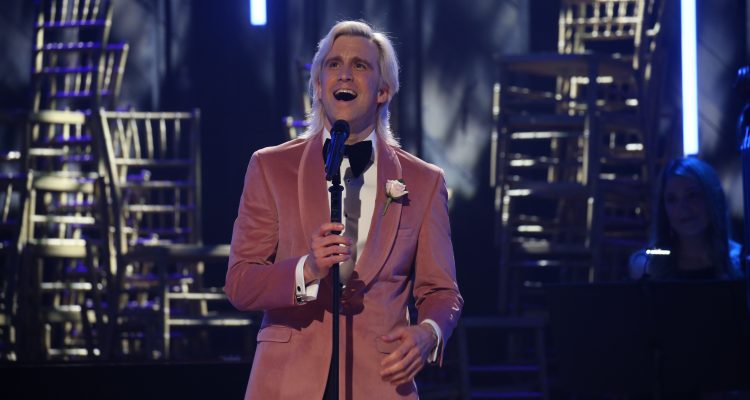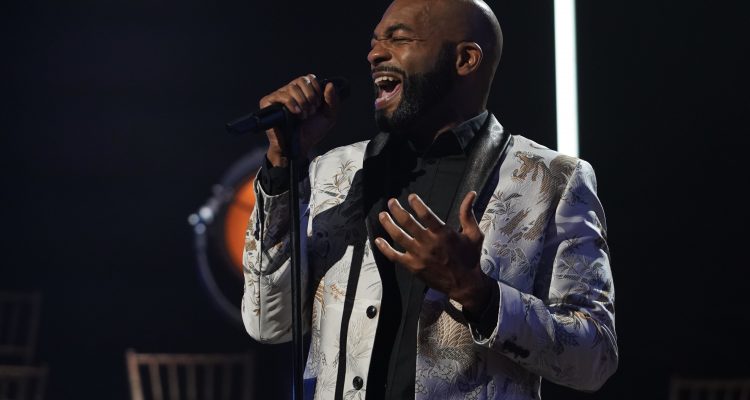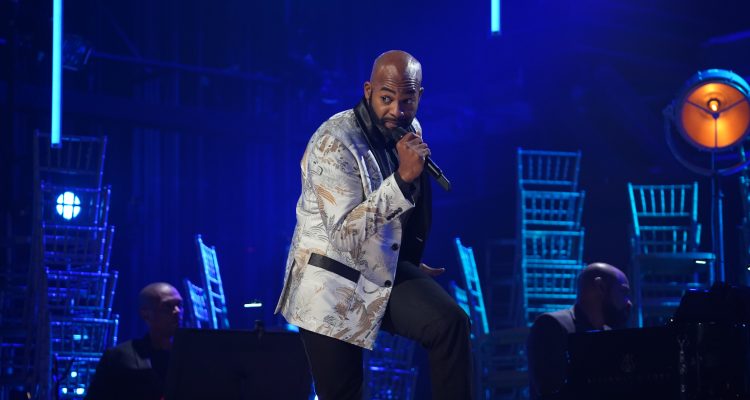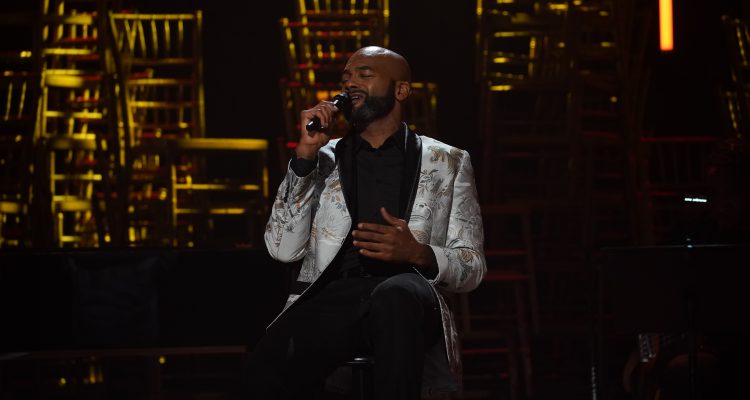 Above photos by Carol Rosegg.
.
MEET THE STARS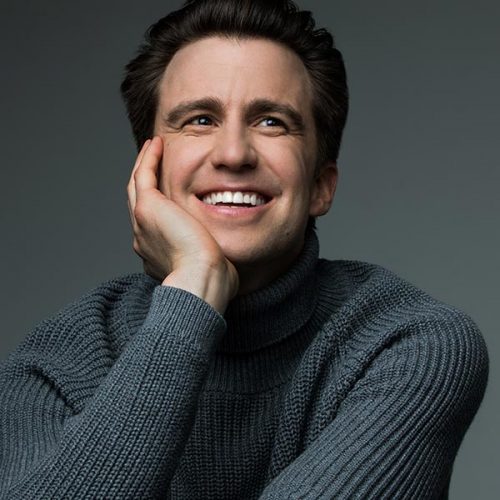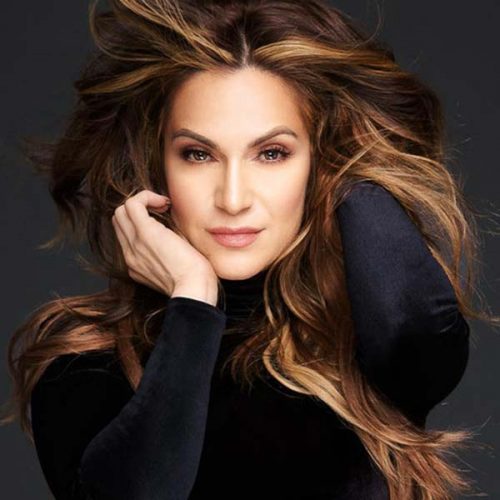 Shoshana Bean
Jan 14 on PBS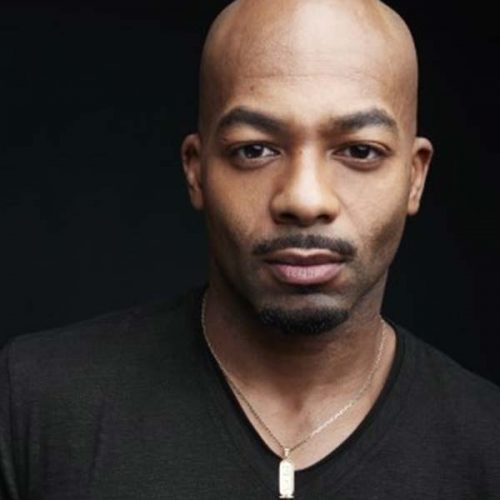 Brandon Victor Dixon
Jan 21 on PBS
Gavin Creel
Friday, January 7
Gavin Creel received a Tony Award for his performance as Cornelius Hackl in Hello, Dolly!, starring Bette Midler and David Hyde Pierce. Gavin made his Broadway debut originating the role of Jimmy Smith in Thoroughly Modern Millie, for which he received his first Tony Award nomination, and has appeared on Broadway as Claude in Hair, (Tony Award nomination), and Dr. Pomatter in the Broadway and West End productions of Waitress, opposite Sara Bareilles.
Shoshana Bean
Friday, January 14
Shoshana is a veteran of the Broadway stage, having made her debut in the original cast of Hairspray, starring as the very first replacement for Elphaba in Wicked, and most recently as Jenna in Waitress. She won a IRNE Award for her performance as Fanny Brice in Funny Girl and earned a Jeff Award nomination for her portrayal of CeeCee Bloom in the pre-Broadway musical production of Beaches.
Brandon Victor Dixon
Friday, January 21
Brandon Victor Dixon, following his Emmy Award-nominated turn opposite John Legend as Judas in NBC's Jesus Christ Superstar, most recently starred in FOX's RENTonFOX, Amazon's "Modern Love", and as Terry Silver on the STARZ hit "POWER." Prior to that he starred as Aaron Burr in the cast of Hamilton on Broadway.
MEET THE TV PRODUCERS
Producer + Series Creator
Zara Frankel
Executive in Charge for PBS
MEET THE CREATIVE TEAM
Andrew C. Wilk
Director "Gavin Creel"
Mary-Mitchell Campbell
Music Director "Gavin Creel"
Annette Jolles
Director "Shoshana Bean"
David Cook
Music Director "Shoshana Bean"
Annette Jolles
Director "Brandon Victor Dixon"
Michael O. Mitchell
Music Director "Brandon Victor Dixon"
.
"We have assembled an incredible lineup for the series, which features three leading voices of musical theatre in a beautifully intimate setting. Gavin Creel, Shoshana Bean and Brandon Victor Dixon light up the stage of Westport Country Playhouse, and we can't wait for millions of viewers to experience their phenomenal talents on the singular platform that is PBS," said Series Creator and Executive Producer Andrew C. Wilk.

"PBS is delighted to celebrate the return of musical performance with these three new concert specials,"  "There's nothing quite like the excitement of live performance and sharing that experience has always been central to our mission, now more than ever. As America's largest stage, PBS is thrilled to offer viewers front-row seats to these concerts as part of our ongoing commitment to the arts." Director, PBS Programming and Development Zara Frankel.
.
Thanks to our sponsors!
Support for the television series "Stars on Stage from Westport Country Playhouse" is generously provided by Roz and Bud Siegel, Judy and Scott Phares, Eunice and David Bigelow, Kate and Bob Devlin, Anna Czekaj-Farber, Joyce Hergenhan, Mary Ellen and Jim Marpe, Christian J. and Eva Trefz, and Stacy and Howard Bass.
ABOUT PBS
With more than 330 member stations, PBS offers all Americans the opportunity to explore new ideas and new worlds through television and digital content. Each month, PBS reaches over 120 million people through television and 26 million people online, inviting them to experience the worlds of science, history, nature and public affairs; to hear diverse viewpoints; and to take front row seats to world-class drama and performances. PBS's broad array of programs has been consistently honored by the industry's most coveted award competitions. Teachers of children from pre-K through 12th grade turn to PBS for digital content and services that help bring classroom lessons to life. Decades of research confirms that PBS's premier children's media service, PBS KIDS, helps children build critical literacy, math and social-emotional skills, enabling them to find success in school and life. Delivered through member stations, PBS KIDS offers high-quality educational content on TV — including a 24/7 channel, online at pbskids.org, via an array of mobile apps and in communities across America. More information about PBS is available at www.pbs.org, one of the leading dot-org websites on the internet, or by following PBS on Twitter, Facebook or through our apps for mobile and connected devices. Specific program information and updates for press are available at pbs.org/pressroom or by following PBS Communications on Twitter.
January 7, 14, and 21, 2022
Stars on Stage on PBS
National TV broadcast of three special concerts filmed at Westport Country Playhouse.
Running Time: 60 minutes each