This bike could be yours!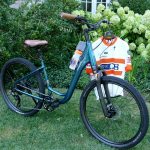 Leo probably had a special road bike all kitted out to travel 4,000 miles across the country. Well, we have the perfect bike for enjoying work and play in Connecticut. The generous folks over at Cycleology Bike and Ski of Westport donated this awesome bike and some gear so that two lucky ticket buyers will be planning their next cycling adventure in style.
FIRST PRIZE
Cannondale Adventure Bike 1 (with water bottle cage)
Size:  Large
Color: Deep Teal
SECOND PRIZE
Cycleology bike jersey and water bottle
Size: Large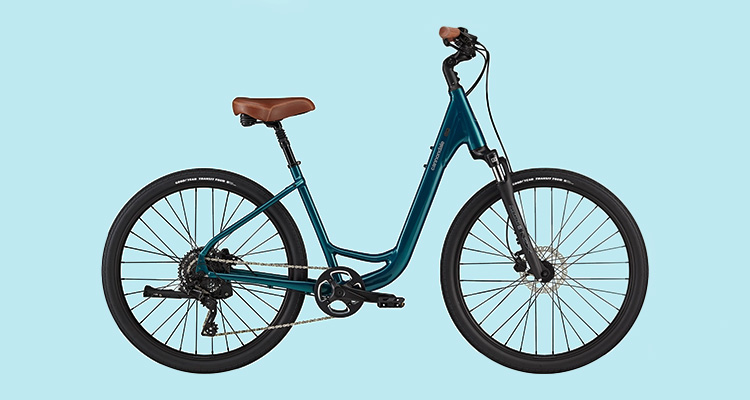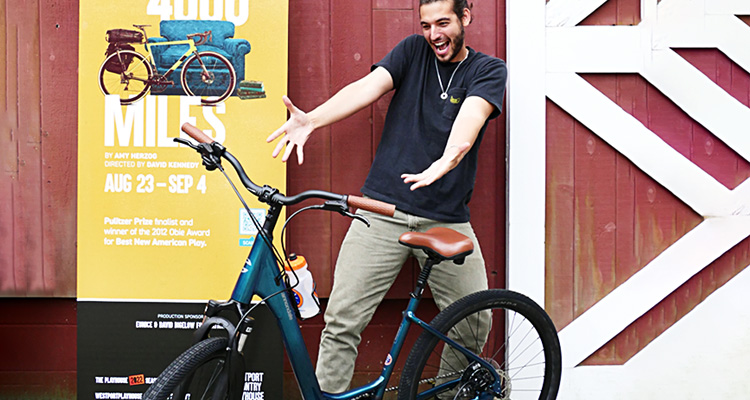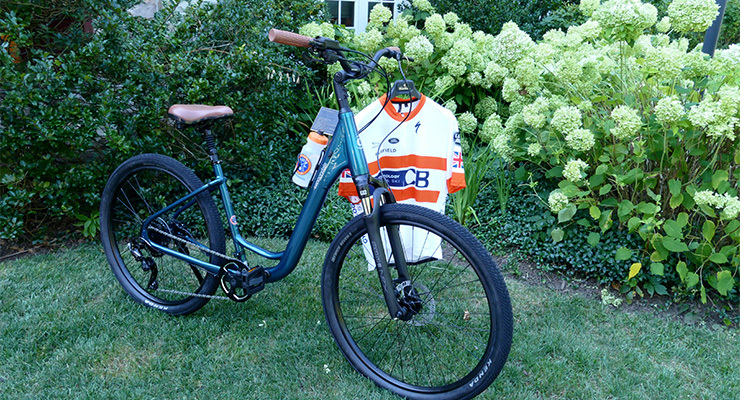 Tell me more about the bike!
Cannondale Adventure 1
A bike that will turn every journey, path and road into a joyride. Its comfort-focused frame and upright riding position keep the effort low, and enjoyment high. Perfect for getting around and built for comfort and ease.
Highlights
Lightweight step-thru aluminum frame w/ suspension fork
microSHIFT 8-speed drivetrain with hydraulic disc brakes
Comfortable ergonomic saddle and suspension seatpost
This bicycle is made for comfort: an upright riding position, lightweight feel and riding style, a plush saddle combined with squishy front suspension that turns bumpy streets, parkland paths, and gravel roads into a smooth-sailing journey.
The Adventure 1 has a low step-thru frame — anyone can step on, set off, and park easily with the built-in kickstand. Plenty of smooth-shifting gears will ensure that every ride is a breeze, while trustworthy disc brakes and larger-volume tires will handle every road with ease and new-found confidence.
Combined value:  $970.
What's the second prize?
You'll get a Cycleology RBX Jersey (size large) and a Cycleology water bottle.
The Specialized RBX Classic SS Jersey matches performance with comfort. It is made from VaporRize knit fabrics that balance durability and moisture management. The lightweight, soft knit fabric is soft against the skin and the back features the classic three rear pockets so you can store your riding essentials and have easy access. The full-length zipper gives you extra ventilation when the ride gets too warm. The material provides a UPF 30+ rating that protects your skin from the sun's rays.
FEATURES
Three standard pockets on the rear so you can easily store your essentials
Full-length zipper provides extra ventilation
Regular fit fits close but is not constricting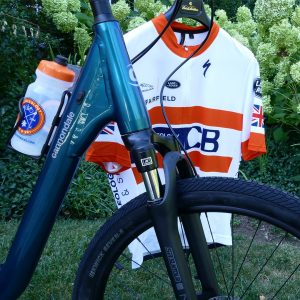 Combined value: $97.00
.
What if I already have a ticket? Am I still entered to win?
Yes, everyone who has a ticket is automatically entered to win.
Whether you purchased your ticket as part of a season package, purchased it when single tickets went on sale, or buy a ticket at the box office just before the show, you are entered to win. Just make sure that you provided your name, email, and phone number, at the time of purchase.
When will the winners be chosen?
Winners will be contacted by email after Friday, September 9, 2022.  Winners will not be announced to the general public without their consent.
No substitutions or exchanges. Bike and gear cannot be returned for cash or credit.
Official Rules for the 4000 Miles Bike Giveaway
Limit one (1) entry per person; duplicate or incomplete entries and entries that do not comply with these Official Rules will be disqualified.
Anyone 18 years of age or older and in the United States can enter the 4000 Miles Bike Giveaway except employees and trustees of Westport Country Playhouse, their immediate family or persons living in the same household. Void where prohibited by law.
To be eligible to win, one must submit name, phone number and email either by (a) purchasing a ticket online, on the phone, or in person to see a performance of 4000 Miles anytime up to September 4, 2022 at 3:00 PM, or (b) by filling out our online entry form here by September 4, 2022 at 3:00 PM. No purchase necessary to win. All tickets purchased to 4000 Miles at any time are automatically entered into the raffle, as long as name, phone number and email were given at the time of purchase.
Following the close of 4000 Miles performances, one winner will be chosen to win the first prize of a Cannondale Adventure 1 bike with water bottle cage (total value $970) and a separate winner will be chosen to win the second prize of cycling jersey and water bottle (total value $97). Winners must provide their social security number. The chances of winning are dependent upon the number of entrants. The winners' names will be kept on file at Westport Country Playhouse, 25 Powers Court, Westport, CT 06880.
Winner will be selected no later than Friday, September 9, 2022. One (1) first prize and one (1) second prize winner will be randomly selected from all names entered, as well as one (1) back-up first and (1) back-up second prize winner. Winners will be notified by email. If the winner is unable to collect their prize or does not respond to the notification within 30 days, the unawarded prize may, at the Playhouse's discretion, go to the back-up (subject to the same 30-day response time requirement).
Payments of all federal, state and local taxes related to the award of a prize are solely the responsibility of the winner of the prize.
Prizes are non transferable and cannot be exchanged or substituted at Westport Country Playhouse or Cycleology Bike and Ski for another product or for cash.
Winner agrees that Westport Country Playhouse, advertising and promotion agencies and employees shall have no liability in connection with acceptance or use of the prize offered. By accepting the prize, the winner agrees to defend and hold harmless Westport Country Playhouse and their agencies for any injuries, damages or losses that may be sustained in connection with the ownership, use or misuse of the prize.
Westport Country Playhouse reserves the right to alter any rules of any giveaway at any time. If you have any questions or complaints about a Westport Country Playhouse 4000 Miles Bike Giveaway, please email info@westportplayhouse.org and put 4000 Miles Bike Giveaway in the subject line.
Each entrant agrees to be bound by these Official Rules, and by all decisions of Westport Country Playhouse with respect to the administration of the 4000 Miles Bike Giveaway and the choice of winners. One entry per person. Multiple entries are not allowed and will not increase the chances of winning.
THANK YOU
We want to give a big thank you to our friends up the Post Road at Cycleology Bike and Ski.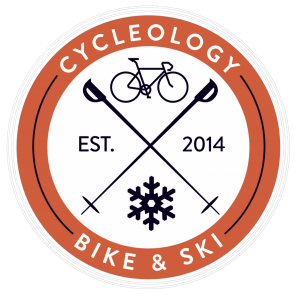 .