Sunday, June 6


Lubaya's Quiet Roar


by Marilyn Nelson; illustrated by Philomena Williamson

Newbery Honor winner Marilyn Nelson and fine artist Philemona Williamson have come together to create this lyrical, impactful story of how every child, even the quietest, can make a difference in their community and world. Young Lubaya is happiest when she's drawing, often behind the sofa while her family watches TV. There, she creates pictures on the backs of her parents' old protest posters. But when upsetting news shouts into their living room, her parents need the posters again. The next day her family takes part in a march, and there, on one side of the posters being held high, are Lubaya's drawings of kids holding hands and of the sun shining over the globe — rousing visual statements of how the world could be.
"Lubaya's roar may not be loud, but a quiet roar can make history."

MARILYN NELSON, author
The books in our Story Hour series highlight our Four Pillars of Theater Education. This book centers around the theme of activism. Lubaya's Quiet Roar shows how young people can be both an active participant and spectator in social change through their art.
Story Hour with Jenny: Lubaya's Quiet Roar
Sunday, June 6 at 11AM
Grades: K–3
THIS IS AN IN-PERSON EVENT. It will take place on the campus of Westport Country Playhouse in Westport, CT. Masks will be worn by staff and families attending at all times. Physical distancing measures and health protocols will be followed.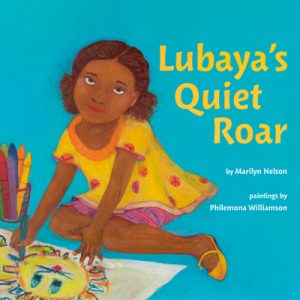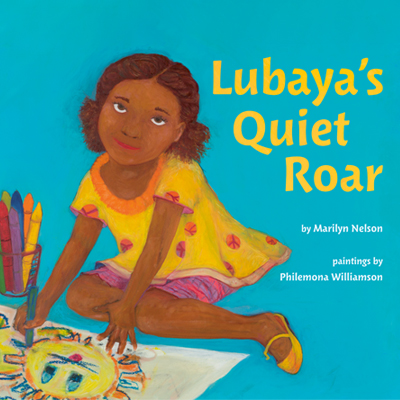 ©2020
Playhouse Engagements