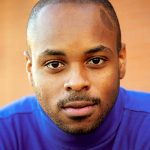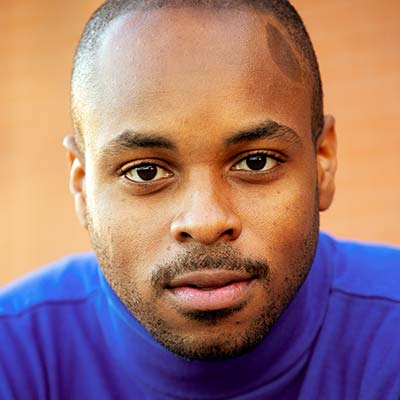 Tenisi Davis is an activist, cultural ambassador, creative, and versatile actor who has performed in theater, film, national commercials, and network television projects. Most recently he has made television guest appearances in "FBI" and "Blue Bloods" on CBS, and NBC's "The Blacklist" and "Manifest." On stage he has performed at the Shubert Theater and Collective Consciousness Theater in New Haven, Connecticut; the National Black Theater and Studio 54 in New York, Capital Classics in Hartford, and the Klein Memorial Auditorium in Bridgeport, Connecticut. Mr. Davis has received many accolades for his portrayal of Frederick Douglass in the one man show Frederick Douglass: An American Slave, including the Barry M. Gordy Artistic Award from the Greater Bridgeport NAACP, proclamations from the mayor of Bridgeport and governor of the state of Connecticut, along with the Key to the City of Bridgeport.
A native of Bridgeport, Tenisi received his formal training in the theater arts program at Housatonic Community College; along with the Performing Arts Center of Connecticut; the Alvin Ailey Foundation; and Music and Arts Center for Humanity, where he accepted the Coming Up Taller Award for excellence in the Arts from the President and First Lady.
Tenisi first started dancing and drumming at the age of 7 with the Ralphola Taylor African Dance Ensemble and hip hop troupe. He has danced with the MACH Dance 2 program and opened for the Ailey 2 Dance Company. Some other performances include dancing with the Cleo Parker Robinson Dance Company, New Haven's International Festival of Arts & Ideas, and the Sankofa Kuumba Dance ensemble in Hartford. He has studied African drum and dance with masters Baba Tunisi 'Jack' Davis, Jami Ayinde (rest in power), Kemoko Sano (rest in power), Abdoulaye Sylla (rest in power), and Lansana Toure. Tenisi was also a performer with Tunisi's Compound, Fotoba, and has appeared on stage with the Guinean dance and percussion ensemble Ballet Merveilles de Guinée.
Tenisi continues to fulfill his passion of acting while giving back to his community through ReBirth Arts Collective, an arts and production company that he co-founded.
Playhouse Engagements