Inspire. Create. Activate.
Introducing CampWCP, where young folx are encouraged to use their voice on issues that matter to them and where they mold it into something theatrical, with help from the Playhouse. CampWCP is four weeks dedicated to honoring and amplifying their words.
During the camp, ten middle school students will learn about the art of playwriting and devise their own monologues on what home means to them. In a safe space, playwright José Casas will guide the young artists and weave their collectively created stories into a piece of devised theater. Students will learn acting techniques and how to physically embody a character from Playhouse Director of Education, Jenny Nelson.
We've also invited local community housing activists to share their important work and talk about how students can use their voice to better our community. Campers will also have the opportunity to learn what happens behind the scenes at a working theater through workshops with Playhouse staff.
Students will finish their camp experience by performing an original monologue (developed during camp) at the Playhouse for an invited audience of family and friends. Students will also receive a bound copy of the piece they create together. We hope that CampWCP empowers young artists to activate their creative voice — so that they can ignite social change for their community and beyond.
THIS IS AN IN-PERSON CAMP. All activities take place on the campus of Westport Country Playhouse in Westport, CT. Masks will be worn by staff and campers at all times. Physical distancing measures and health protocols will be followed. CampWCP is currently awaiting license approval by the CT Office of Early Childhood (OEC) and follows all OEC and local COVID-19 guidelines.
MEET THE INSTRUCTORS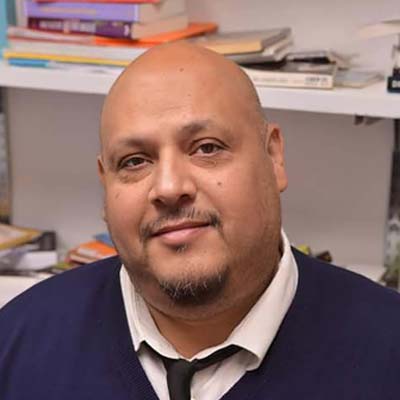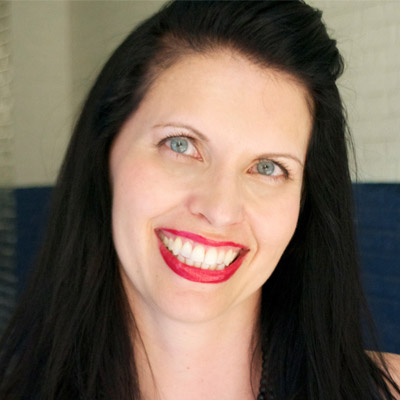 Jenny Nelson
Acting and Movement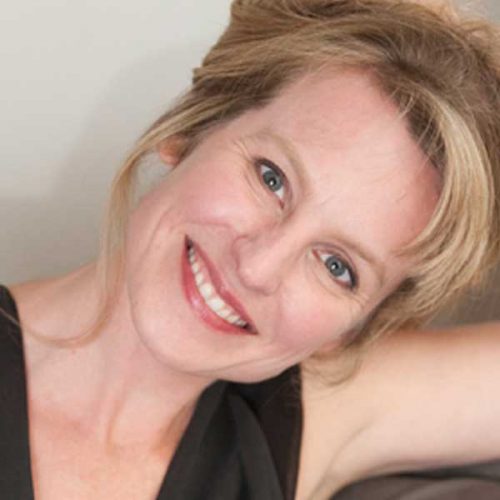 Krissy Dorn
character-building
Movement + Language
Betzabeth Castro
Character Building
Krissy Dorn
Tie-Dye + Button-Making
Jennifer Carroll
Playhouse History Tour
Bruce Miller
What's included?
90-minute sessions with playwright José Casas and your fellow students to learn the art of playwriting and create original monologues.
90-minute sessions with Playhouse Director of Education Jenny Nelson to learn acting and movement techniques.
60-minute workshops with Playhouse staff members.
Limited-edition CampWCP T-shirt.
Bound copy of the play collectively created by campers.
Copy of instructor José Casas' play Somebody's Children.
Opportunity for camper to perform an original monologue for an invited audience of family and friends at the Playhouse on July 31.
Daily camp schedule
9:45AM–10AM
Dropoff
10AM–10:30AM
Warmup
10:30AM–12PM
Acting + Movement with Jenny
12PM–12:30PM
Lunch
12:30PM–2PM
Playwriting with José
2PM–3PM
Workshops
3PM
Dismissal and pickup
Due to safety COVID safety protocols, we ask that all campers bring their own bagged lunches. Individual serving-sized wrapped snacks and water bottles will be provided by the Playhouse. Times and sessions subject to change.
CampWCP requirements
CampWCP is open to students in grades 6–8.
Due to COVID-19 precautions, students must be Connecticut residents.
Applications will be accepted on a first-come, first-served basis.
Online registration form must be completed for all students.
All campers will be required to have a completed health assessment prior to the start of camp.
All campers must provide one emergency contact.
Additional details will be provided via email prior to the start of camp.
Fees + financial aid
$750
Inclusive
$100 deposit
A non-refundable $100 deposit (to be applied to camp fees) will be required with all registrations.
Financial Aid
The Playhouse is committed to removing economic barriers to ensure that all young artists have equal access. Scholarships and payment plans are available. Please reach out to education@westportplayhouse.org if you would like to be request aid for either the class fees or deposit fee.
Payment plan
$100 deposit plus 10 weekly payments of $65, beginning on Friday, May 28, 2021. If you sign up for camp after May 28, your payment plan will begin on the Friday following your registration and run for ten week following that date.
Required forms + info
All campers must be able to provide the following to camp staff prior to the start of camp:

How can I get the paperwork to you?
Upload it here.
Please name your uploaded files using the following naming convention: Last Name, First Name_Name of Document Uploading.
Mail it to the Playhouse care of CampWCP
Drop it off with a member of our box office staff (Tuesday through Friday from 12–6PM)
Bring it with you on the first day of camp
Please note due to state guidelines, your camper will not be able to attend
camp
 in-person without a completed health assessment and health exam form. 
Support for 2021 CampWCP is generously provided by Paige and Jodi Couture.
Additional support for our 2021 education programming is provided by the Eunice and David Bigelow Foundation; The David and Geri Epstein Foundation; George A. and Grace L. Long Foundation; Aquarion Water Company; Adolph and Ruth Schnurmacher Foundation, Inc.; The Westport Young Woman's League; as well as Athena and Daniel Adamson, Anna Czekaj-Farber, and Roz and Bud Siegel.
2021 MEDIA SPONSOR
WSHU Public Radio
July 6 – 30, 2021
CampWCP
In-person summer camp at the Playhouse!
Running Time: M–F, 10AM–3PM