Join Broadway actress and recording artist Cherise Coaches for a romantic concert event saluting America's favorite jazz singer Ella Fitzgerald.
The storyline celebrates Ella Fitzgerald's career triumphs, artistry, and legacy, while also addressing her experiences of poverty, childhood abuse and homelessness, romantic partners or lack thereof, racism, and health issues.
Coaches appeared on Broadway in the musical Waitress as well as the National Tour of Disenchanted: The Musical. Chicago Theatre Review calls her,"transcendent… a gifted, glittering songstress." In a spellbinding performance, Coaches effortlessly emits the sultry swing and playful joy that made Ella an American treasure.
Classic tunes, performed with a live band, include "Summertime," "The Lady Is a Tramp," and "It Don't Mean a Thing If It Ain't Got That Swing." Presented by Artists Lounge Live.
Recommended for ages 12+
Meet the cast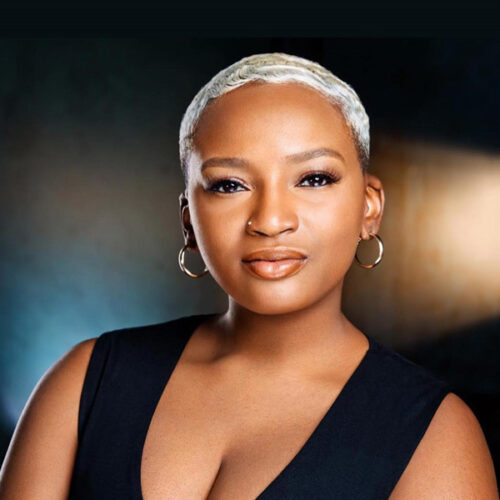 Watch a clip of Too Darn Hot
Making theater open to all.
The Playhouse offers a variety of accessible ticket pricing options, including pay-what-you-will performances, first responder discounts, free tickets for Indigenous peoples, and more.
See ticketing discounts
Thank You
Production Sponsors: Judy & Scott Phares.
Production Partners: Paige & Jodi Couture.
Corporate Production Partner: Cohen and Wolf, P.C.
Media Sponsorship for the 2023 season is generously provided by Moffly Media and  WSHU Public Radio.
COVID PROTOCOLS
Masks are strongly encouraged (N95 or KN95 recommended) at the Playhouse. Proof of vaccination is no longer required. Please review our full safety protocols here.
Oct 27 - Nov 5
First Lady of Song: Cherise Coaches Sings Ella Fitzgerald
Presented by Artists Lounge Live
Running Time: ~ TBA