The play that launched a hit series on Netflix!
Mr. Kim (Appa) is a first-generation Korean immigrant and proud owner of a Toronto variety store. Kim's Convenience is his life, his livelihood, and he is desperate for his daughter Janet to take over the store, but she has other plans. Fall in love with this family on the hilarious journey each generation takes to live out their dreams.
"Gut-bustingly funny with a huge heart."
VANCOUVER SUN
MEET THE CAST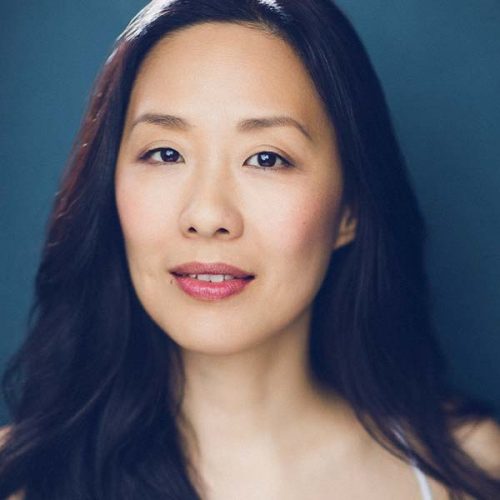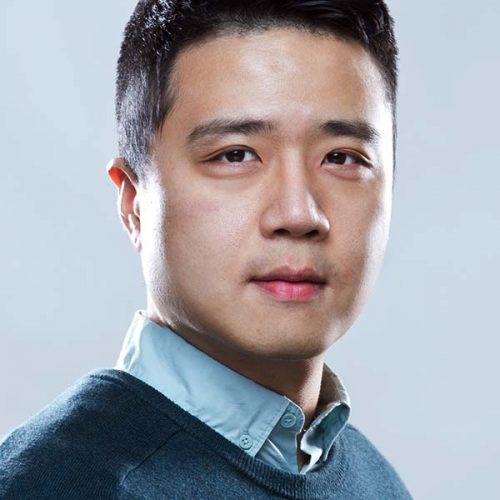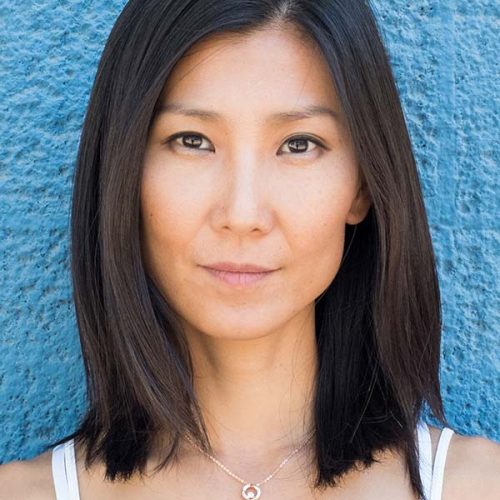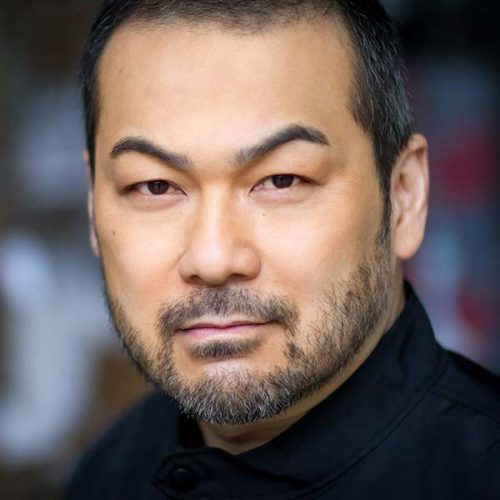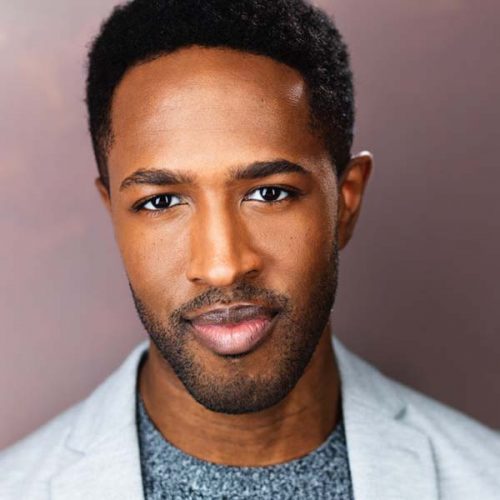 Eric R. Williams
ALEX/OTHERS
WATCH VIDEO
Sizzle reel
Official trailer
Love, perseverance, and courage.
Why you'll love Kim's Convenience...
The cast shares stories about their favorite bodegas...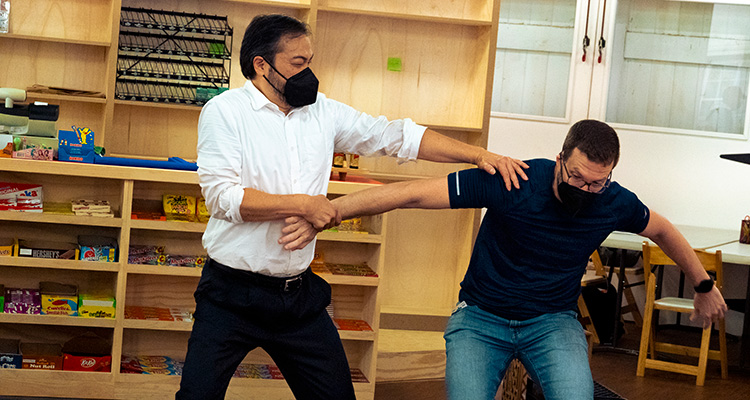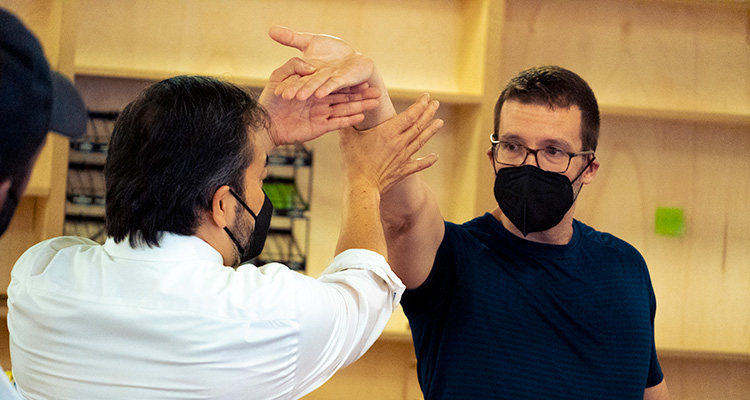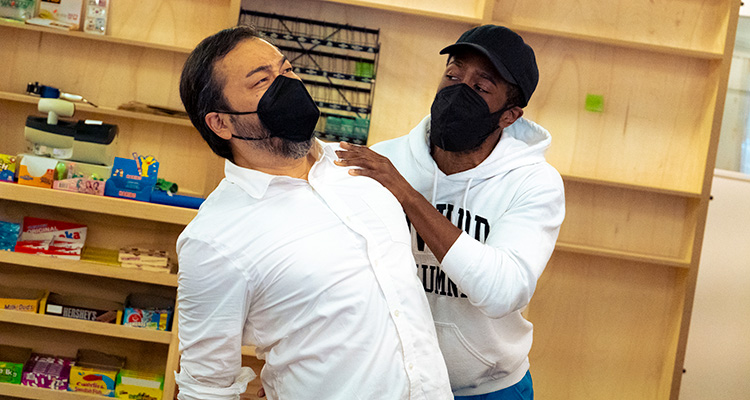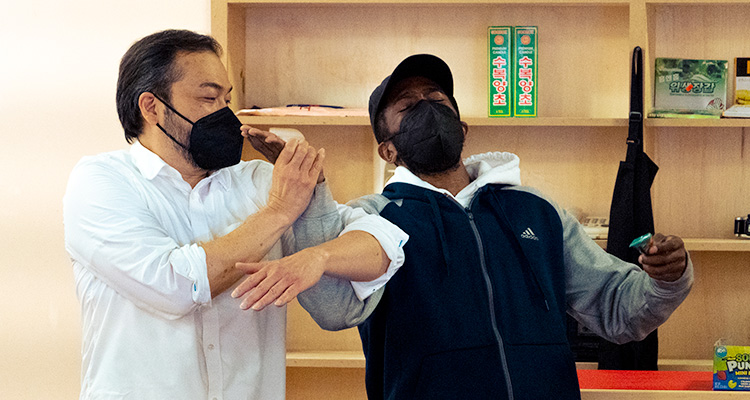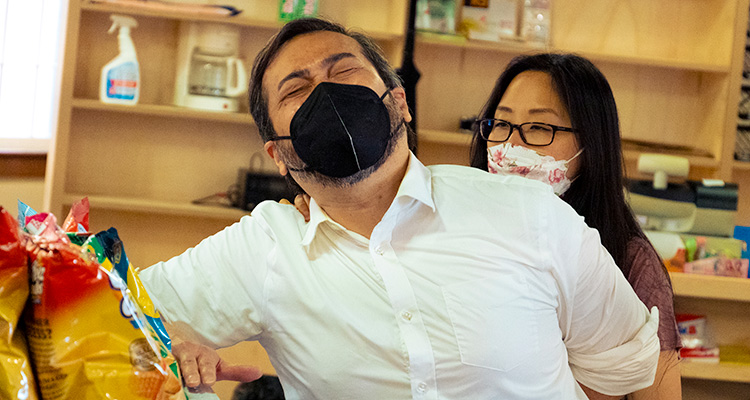 "In a conversation I had with a friend about how to combat the rise of anti-Asian hate crimes, we concluded that in tandem with condemning such abhorrent behaviors, the proactive part was continuing to write and share stories with heart, humor and craft so people listen, laugh, and can't deny how similar we all are."

Ins Choi, Playwright
MORE INSIGHTS. MORE FUN.
Get more from your experience at the Playhouse by joining us for one of our pre- or post-show events!
Taste of Tuesday
Tue, July 5 at 6PM
A special reception pairing wine and food from one of our local restaurant partners. Available as a season ticket package. No longer on sale.
LGBT NIGHT OUT
Thu, July 7 at 7PM
A fun, pre-show cocktail party for the LGBTQ+ community and friends. Call the box office for performance ticket + party.
OPENING NIGHT
Sat, July 9, post-show
Celebrate the opening of each production along with the cast, crew, and creative team. Free with ticket to the show.
get tickets
SUNDAY SYMPOSIUM
Sun, July 10, post-show
Dig deeper into the story. Playwright Ins Choi will be our special guest Ins Choi for a conversation about the play. No ticket necessary — free and open to all.
get tickets
BACKSTAGE PASS
Wed, July 13 matinee, post-show
Learn how the Playhouse technical staff brought each show to the stage. No ticket necessary — free and open to all.
get tickets
Thursday Talkback
Thu, July 14
A lively Q&A with artists from the production. No ticket necessary — free and open to all.
Get tickets
OPEN CAPTIONS
Sun, July 17 matinee
Deaf and hard of hearing audiences can enjoy the performance while watching an easy-to-read digital screen with the actors' dialogue.
get tickets
LOAD
MORE
MEET THE PLAYWRIGHT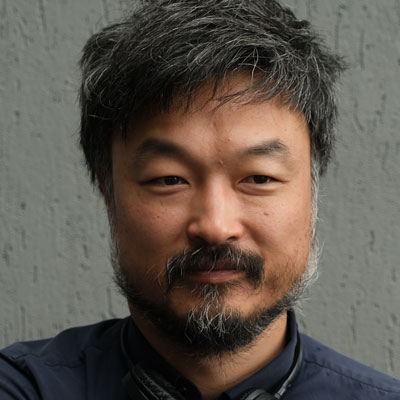 Making theater open to all.
The Playhouse offers a variety of accessible ticket pricing options, including pay-what-you-will performances, first responder discounts, free tickets for Indigenous peoples, and more.
See ticketing discounts
"The actors were crying. I cried, too … it was the recognition that the story was, in part, my own."
THE NEW YORK TIMES
COVID PROTOCOLS
To attend in-person performances, all audience members must present proof of vaccination and wear a mask at all times while inside. Please review our full safety protocols here.
.
This production of Kim's Convenience is sponsored by Adam G. Clemens.
Production partners for Kim's Convenience are Allen and Lorraine Noveck.
Media Sponsorship for the 2022 season is generously provided by Moffly Media and  WSHU Public Radio.
July 5 – 17
Kim's Convenience
by INS CHOI
directed  by NELSON T. EUSEBIO III

Running Time: ~ 80 minutes