Our August Script in Hand is Maytag Virgin!
Two adjacent backyards—and an aversion to clothes dryers. Good fences make good neighbors—but can the same be said of a laundry-laden clothesline?  When unflappable Jack moves in next door to endearingly energetic Lizzy sparks begin to fly between the two schoolteachers. Over time, good natured, neighborly nagging transforms into an unexpected friendship – and possibly more – as old secrets are revealed and long-standing emotional wounds are healed. Maytag Virgin brims with witty, southern charm and poignant observations about the need for second chances and the courage it takes to move forward with an open heart.
It's been a while since Script In Hand offered a good, old-fashioned romantic comedy. I'm delighted to welcome Pulitzer Prize-nominated playwright Audrey Cefaly to the Playhouse to direct her own work alongside a truly wonderful cast. Audrey's play is both hilarious and profoundly moving, expertly crafted with insightful, unflinchingly honest and humorous dialogue that will wring your heart. I know our Script In Hand audience will fall in love with these wonderful characters as Jack and Lizzy meditate on life, love, and joys of folding laundry"
Mark Shanahan, Script in Hand Curator
A NOTE FROM THE DIRECTOR & PLAYWRIGHT!
I am thrilled to be directing two wonderful actors who both have a rich history with the play: long-time collaborator and dramaturg Carolyn Messina ("Lizzy"), along with Jeffrey Binder ("Jack"), director of the Gulfshore Playhouse production. So excited to finally bring my romantic comedy to Westport, a theater I've long admired. I know audiences are gonna love it!"
Audrey Cefaly, Director & Playwright
CONTENT ADVISORY: This production contains mature language and content, including descriptions of intimate situations, emotional loss, and the use of alcohol.
MEET THE CAST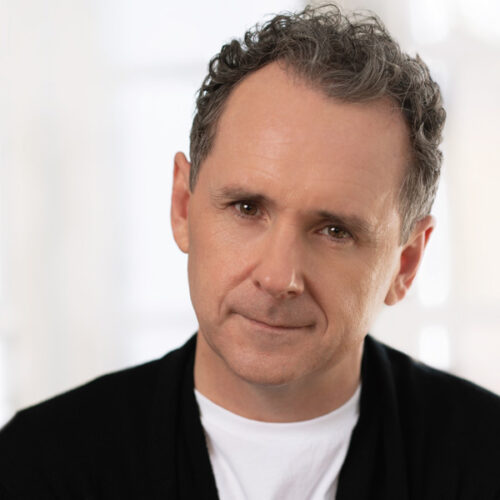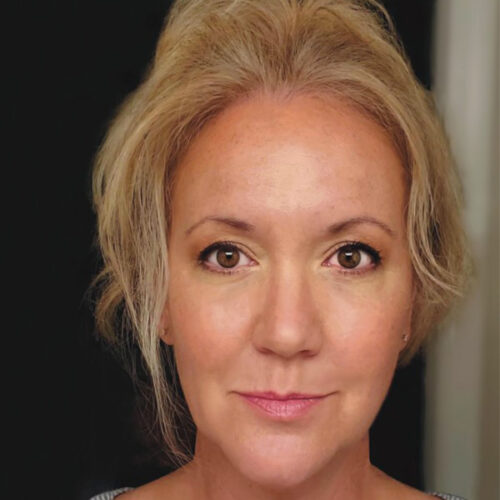 Carolyn Messina
Elizabeth "Lizzy" Nash
ABOUT SCRIPT IN HAND PLAYREADINGS
Every Script in Hand playreading is a brand new experience.
At a Script in Hand playreading, there's nothing between you and the actors on stage. These readings bring actors who've just met — or who've known each other for years — together for one day to rehearse and perform a play on a bare stage, with simple lighting — and you. The audience is in charge of conjuring the set, costumes, and atmosphere — or nothing at all. Actors, audience, and the director come together to create a special, one-night-only experience.
MEET THE CURATOR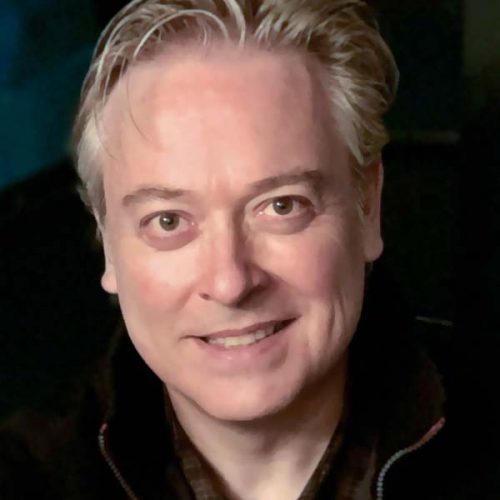 Mark Shanahan
Curator, Script in Hand series
THANK YOU
The 2023 Script in Hand Playreading Series is supported by Joyce Hergenhan and the White Barn program of the Lucille Lortel Foundation.
COVID PROTOCOLS
For this playreading and playreadings in the Script in Hand series, masks are strongly encouraged but not required. Current CDC guidelines recommend N95 and KN95 masks. Please review our full safety protocols here. Please review our full safety protocols here.
All titles, dates, and artists are subject to change.
August 21 at 7PM
Maytag Virgin
written and directed by Audrey Cefaly

series curated by Mark Shanahan
Running Time: ~ 2 hours with one intermission