The inimitable Sandra Bernhard is live and in-person at the Playhouse for this one-night-only show.
Like a world war that finally ends in victory, we have come out the other side. Our collective trial of patience, self-discipline and social distancing, eye-frying Zoom meetings, shocks of gray hair, hours of TV and sleepless nights, has earned us the treat of a night out, cabaret-style, with Sandy.
A pioneer of the one-woman show, Bernhard brings a completely unique and raucous mix of cabaret, stand-up, rock-n-roll, and social commentary to her live stage performances.
MEET THE ICON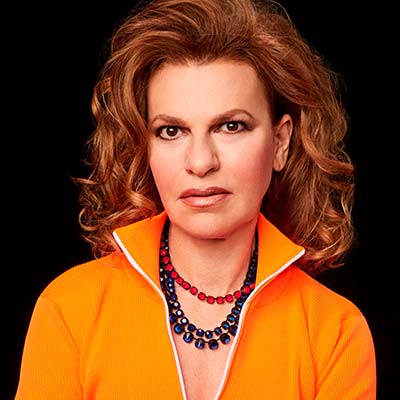 Sandra Bernhard
Actor, Singer, Comedian
.
COVID PROTOCOLS
To attend in-person performances, all audience members must present proof of vaccination and booster and wear a mask at all times while inside. Please review our full safety protocols here.
.
Sat, Mar 12 at 8PM
Sandra Bernhard: An Evening of Comedy and Music
Running Time: 60 minutes,
no intermission