Welcome!
Welcome to our 2022 production of Next to Normal. It is our hope that this study guide enhances your experience before, during, and after you see the show.
If other questions arise that are not answered in the guide, please feel free to reach out to us. We are here to make sure you have an enriching and positive experience at our theater, whether it is virtual or in-person. Reach out to our Director of Education, Jenny Nelson, at jnelson@westportplayhouse.org and she'll be happy to answer your questions.
more on the show
WHAT WE BELIEVE
Land Acknowledgement
Westport Country Playhouse acknowledges the indigenous peoples and nations of the Paugussett that stewarded the land and waterways of Westport, Connecticut. We honor and respect the enduring relationship that exists between these peoples and nations and this land.
Antiracism statement of purpose
We resolve to place antiracism at the center of our work. We are committed to holding ourselves accountable to short-and long-term goals, while realizing that this work has no endpoint and will evolve and change. We realize and acknowledge that this is an educational process for which we ourselves are responsible.
Diana
A suburban mother. Sharp. Delusional bipolar depressive. Thirties or forties.
Dan
Diana's husband. Handsome. Genuine. Constant. Tired. Thirties or forties.
Natalie
Diana's daughter. Sixteen and trying to be perfect. It's not going well.
Henry
Musician. Romantic. Stoner. Slacker. Philosopher king. Seventeen.
Doctor Madden / Doctor Fine
On the young side of ageless. Assured. A rock star.
LET'S TALK ABOUT MUSIC
Why do they sing in a musical?
Music serves to move the plot forward. The emotions are so high that characters can only sing their thoughts and feelings. The music is there to serve the story, to make you feel what the characters feel, to communicate the plot in an entertaining way, or to illuminate moments of great tension or drama. It also evokes atmosphere and mood in ways that words alone cannot.
Q. Can you recall a scene from a television show or movie when the music added to the mood or emotion of the scene?
Q. Has there ever been a time when you've broken out into song in your day-to-day life? Why?
Musical theater vocabulary terms »
Composer
A person who writes music.
Lyricist
A person who writes lyrics (text or words).
Orchestrator
Trained musical professional who assigns instruments to an orchestra or other musical ensemble from a piece of music written by a composer, or who adapts music composed for another medium for an orchestra.
Arranger
A person who adapts a musical composition for performance
Perfect pitch
The ability to recognize the pitch of a note or produce any given note.
Golden Age Musical
From approximately 1940 and 1965, musicals gained a resurgence on Broadway complete with complex characters and story coupled with music, great costume and set design and famous stars of the day in the cast. Some famous musicals during this time are Oklahoma!, The King and I, My Fair Lady and Guys and Dolls.
About the composer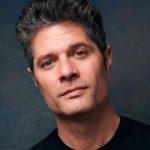 The process of creating a new musical can be a winding road with wins and losses, highs and lows and everything in between. Tom Kitt, the composer of Next to Normal, is no stranger to this process. He and lyricist Brian Yorkey began the journey of writing Next to Normal in 1998, and it spanned almost 10 years before making it to Broadway.
Kitt was born in Port Washington, New York, and raised in Long Island. From a young age he was always involved in the arts. At age 4, he began taking piano lessons and discovered he had perfect pitch. He attended Byram Hills High School in neighboring Armonk, New York, where he participated in various theatrical productions, and as a child, he attended Camp Alton, a music summer camp. Kitt recalls that this camp was formative in his musical education. It was at this summer arts camp that he developed a love for rock and soul including artists such as Billy Joel, Elton John, The Beatles, and Ray Charles. Aspects of their musical style can be heard running throughout Kitt's music today.
After graduating from Columbia in 1996, Kitt pursued a career as a singer-songwriter, and in 1998, he and Brian Yorkey won admission into the BMI Lehman Ingel Musical Theatre Workshop. They began to workshop their new musical, then titled Feeling Electric, about a woman receiving electroconvulsive therapy (ECT). This musical, after 10 years of workshops and an Off-Broadway run, would become Next to Normal. In 2009, after its premiere on Broadway, it won a Drama Desk Award, two Tony Awards, and the Pulitzer Prize for Drama in 2010.
After the success of Next to Normal, Kitt continued to pursue a career as composer, conductor and orchestrator. In 2011, Kitt composed the music for Bring It On, a musical adaption of the film. He worked in collaboration with Lin-Manuel Miranda, Amanda Green and playwright Jeff Whitty. The musical premiered at the Alliance Theatre, Atlanta. Miranda later called Kitt "one of the best melodists of our generation," and attributed personal growth and education to their relationship. He worked in collaboration with Brian Yorkey again on the new musical If/Then starring Idina Menzel. It premiered on Broadway in 2013.
Kitt continues to compose, arrange and orchestrate music for television, film, and theater today. He was the orchestrator and arranger of 2019 Broadway sensation Jagged Little Pill and was the composer for two new musicals in 2021, Flying Sunset and The Visitor. With his unique musical style combining rock, soul and classical musical theater orchestrations, Kitt is a composer that speaks to both the generation of golden age musical and rock ballads of the 20th century.
ABOUT THE LYRICIST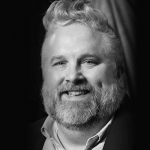 Born in Omaha, Nebraska and raised in Issaquah, Washington, Brian Yorkey was guided by a robust education in the arts as a child and an adolescent. In fourth grade, his teacher, Mrs. Rathlind, supported his burgeoning writing ability and encouraged him to put on original mystery plays in class. One of Yorkey's "proudest moments" was when he won a drama medal his senior year. It can be said that Yorkey's exposure to the arts at an early age contributed to the important lyricist we know today.
He graduated from Columbia University in 1993. While Yorkey was affiliated with Village Theatre in Issaquah, he began as a KidStage Company, a program that teaches teens to write, direct, and perform their own musicals. Yorkey's frequent collaborator, Tom Kitt, joined him in assisting with the score to the 2008 Company Original, In Your Eyes.
During Yorkey's time as Village Theatre's Associate Artistic Director, he developed a new works program, Village Originals. The Village Originals program develops approximately ten new musicals each season, and Yorkey is credited with the development of over 50 new musicals during his time at Village Theatre.
In 1996, he began working in collaboration with Tom Kitt on Feeling Electric (the original title of Next to Normal). Yorkey was inspired by a news story about a woman receiving Electroconvulsive Therapy (ECT). He observed that mostly male psychiatrists were prescribing this course of treatment to mostly female patients, and he wanted to explore this path by way of a new musical. Over the 10 year process of creating the show now titled Next to Normal, Kitt and Yorkey formed a last partnership, and they are still writing new work together today. In 2021, they collaborated again on a musical adaptation of the film The Visitor.
Yorkey also works as a screenplay writer and adapts novels for film and television. Most recently, he adapted "13 Reasons Why" for Netflix, and he signed an additional deal with Netflix to start the "Echoes" limited series and adapt Neal Shusterman's book Game Changer into a series.
Tom Kitt performs "I Am The One" from NEXT TO NORMAL
Tom Kitt and Brian Yorkey share stories and songs from NEXT TO NORMAL.
Listen and Explore
How does the music from Next to Normal make you feel when you hear it? How does using rock instruments help tell the story?
Try listening to each song on its own and listen to the tempo and energy of the music. Does the music support the lyrics? Does it feel like it is moving in the opposite direction of the lyrics? What might be a reason to create a musical with dark lyrics and upbeat rock music?
Listen to the "Prelude" How do you feel when you listen to it? What words pop in your head? Then, give it a second listen. What type of instruments do you hear? What are the composer and lyricist trying to tell us about the musical in the prelude?
Listen to "Just Another Day" What types of instruments do you hear? Is the song upbeat or slow? Why? How does the tempo (speed) communicate the mood of the story?
Read the lyrics as you listen to "I Am The One"
In the beginning of the song, Dan tries to convince Diana that he has always been there for her. Then, Gabe enters the scene and these same lyrics take on a new meaning. What is the meaning behind Gabe's words? Download a PDF of the song lyrics »
Extension question »
What types of instruments do you hear? How does using an electric guitar change the tone/mood of the song instead of the acoustic guitar we hear in the beginning of the musical?
Want to learn more?
For more background and analysis of the music of Next to Normal, take a look at this piece by Scott Miller.
Read more about Brian Yorkey and Tom Kitt's process of writing Next To Normal.
.
.
Destigmatizing mental illness
Medical Terminology »
Anesthesiologist
A physician specializing in perioperative care (care given before and after surgery), developing anesthetic plans, and the administration of anesthetics (substances that reduce or eliminate sensitivity to pain)
Bipolar Disorder
A mentall illness that is characterized by serious, often disabling shifts in a person's mood between high states (mania) and low states (depression).
Electroconvulsive therapy (ECT)
A brain stimulation procedure in which electric currents are passed through a patient's brain to deliberately trigger mild seizures. The theory is that ECT alters the brain chemistry, therefore quelling symptoms of mania, depression, and schizophrenia.
Depression
A mood disorder that causes a persistent feeling of sadness and loss of interest.
Hypnosis
A therapeutic technique in which clinicians make suggestions to individuals who have undergone a procedure designed to relax them and focus their minds.
Pfizer
Pfizer Inc. is an American multinational pharmaceutical corporation headquartered in New York City.
Robotripping
Refers to the recreational use of DXM (dextromethorphan), which is found in Robitussin.
Medications used in treatment »
Adderall
A drug that is most often used to treat attention-deficit/hyperactivity disorder (ADHD) and narcolepsy (a sleep disorder)
Ambien
Ambien is a sedative used to treat insomnia.
Ativan
A drug used used to treat anxiety disorders and seizure disorders.
Buspar
An anti-anxiety medicine that is used to treat anxiety disorders or the symptoms of anxiety.
Depakote
A drug primarily used to treat seizure disorders, but can also be used to treat manic episodes related to bipolar disorder and to prevent migraine headaches.
Klonopin
A drug used to treat seizure disorders and panic disorders.
Lithium
Lithium is used to treat the manic episodes of bipolar disorder.
Paxil
An antidepressant primarily used to treat depression, including major depressive disorder.
Prozac
An antidepressant used to treat major depressive disorder, bulimia nervosa (an eating disorder), obsessive-compulsive disorder, and panic disorders.
Risperdal
A medication used to treat schizophrenia and symptoms of bipolar disorder.
Valium
A drug used to treat anxiety disorders, alcohol withdrawal symptoms, or muscle spasms.
Xanax
A drug used to treat anxiety and panic disorders.
Zoloft
A drug used to treat depression, obsessive-compulsive disorder, panic disorder, anxiety disorders and post-traumatic stress disorder (PTSD.)
.
Interview with director Marcos Santana
Read the interview »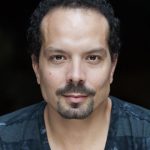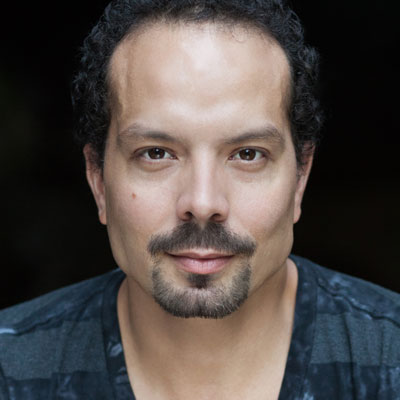 Marcos Santana spoke with our Director of Education Jenny Nelson about our upcoming production of Next to Normal.
Jenny Nelson: What inspired you to direct this play?

Marcos Santana: When I first saw the show on Broadway, I had one of the most cathartic experiences I've had as an audience member. I thought it was so brave of the creative team to present something like this. It was daring and effective. Although mental health is getting more exposure and understanding, it is important that we keep shining a light on this matter that affects so many American families of all socio/economic background, race and ethnicity.
JN: A director's concept typically centers around the director's point of view of the story and/or overall vision for the production. What is your concept for this production?

MS: The main concept of the piece is to treat it like a play with music. These characters all share similar emotional journeys, but they get lost navigating through them beacuse they are all looking in different directions. By focusing the actions more unto the written words, we hope to discover a more powerful meaning to the piece. For this production, I am centering the story on a biracial American family, in this case a Black and Latine household. We are exploring the stigma these communities have about mental health and the difficulty they encounter when seeking professional help.
JN: Were there any particular current events, books, music, etc. that inspired your concept?

MS: Mental health is universal and as an artist of color, I feel a responsibility to speak to our communities about it and make sure they understand that they are not alone, and that there's help out there.
JN: How does the production design (set, costumes, sound and lighting) play a role in
supporting your concept?
MS: The entire concept is designed to propel the story forward. The set design will reflect this family's safe place, their "fortress of solitude," where they have buried all their deepest emotions. Lighting will create the mood and angular look of this piece while providing the visual stimuli. Costumes will take the characters on a journey that will echo their emotional state.
JN: How does the music support the story in this play?

MS: One of the best parts of this show is the music. By the original creative team using rock as the genre, it allows us to expand what the characters are going through to the audience. It also helps the audience stay engaged with what can otherwise be a difficult subject matter.
JN: Is there anything you'd like to add that might enhance the audience's experience?

MS: While the show focuses on a family's journey dealing with mental illness, it is important to say that it is also about love and hope. The show was written at a time when mental health was not talked about. By setting this piece in our current time, it allows for an open dialogue for every individual or family who is going through the same situation.
.
BEFORE YOU SEE THE SHOW
What's a rock musical?
Next to Normal is a spectacular rock musical that premiered on Broadway in 2009. What is a "rock musical," though? To get a better understanding of how this genre differs from the classic musical theater, listen to this playlist of songs from other well-known pop/rock musicals.
Hair (1967) by Gerome Ragni and James Rado, music by Galt MacDermot • Jesus Christ Superstar (1971) by Andrew Lloyd Webber and Tim Rice • The Wiz (1974) by Charlie Smalls • Rent (1996) by Jonathan Larson • Sprint Awakening (2006) by Steven Sater with music by Duncan Sheik • Once (2012) by Glen Hansard and Markéta Irglová
Other work by Tom Kitt and Brian Yorkey
Tom Kitt and Brian Yorkey have collaborated together on other musicals. Take a listen below to some of their other work.
If/Then (2014)
music by Tom Kitt
lyrics by Brian Yorkey
AFTER YOU SEE THE SHOW
Investigate the following themes
Mental illness
Drug abuse
Reality vs. delusion
Grief
Memory
Investigate the following symbols
Natalie's piano
Bottles of pills
Gabe's blanket
The music box
Breathing Breaks
Several times a day, take breathing breaks to help refresh your energy, let go of distractions, and increase focus.
Stand and take a deep breath while you raise your arms slowly over your head.
Exhale as you lower your arms. Repeat 3 times.
Paced Breathing
Paced Breathing is a technique that can help to relieve stress or anxiety.
To begin, take a normal breath and then take a deep breath. Breathe in slowly through your nose, letting your chest and lower belly expand. Breathe out slowly through your mouth.
Then, we will begin counting out the breath. The basic technique is to inhale for a count of 4 seconds, hold your breath for 4 seconds and exhale for a count of 4 seconds. As you exhale, make a "swoosh" sound.
If your mind wanders, gently redirect your focus back to counting and breathing.
Journaling
Journaling can be a great way to relieve stress and share your thoughts and feelings. Read the article below to get helpful tips on how to start journaling.
Meditation
What is meditation? Meditation is to engage in reflection for the purpose of reaching a heightened level of awareness. Meditation has been shown to improve sleep, reduce stress and promote an overall sense of well-being.
So, what is guided meditation? It is meditation with the help of a guide or teacher. Guided meditation can be a great way to start meditating. Simply listen to the guide/teacher and follow their prompts. That's all there is to it.
Want to try it? Take a look at the video below for a 10-minute guided meditation session.
Daily Calm 10-Minute Mindfulness Meditation
FURTHER READING & RESOURCES
Radio interview about Tom Kitt from 2021 »
Article about Kitt's musical style »
Interview with Brian Yorkey »
Musical analysis of Next to Normal »
One Village Healing
Established in April 2019, at the intersection of arts, liberation, and healing justice, One Village Healing  [OVH] is an emerging New Haven based wellness and resilience initiative dedicated to creating spaces, gatherings, and programming, rooted in the values of the healing justice movement.
United Way 211
The United Way supports 211, a free and confidential service that helps people across North America find the local resources they need 24/7.
Mental Health Resource Directory in CT
This online directory acts as a gateway to mental health services across Connecticut.
Dial 988
988 has been designated as the new three-digit dialing code that will route callers to the National Suicide Prevention Lifeline across the United States.
The Laurel House
Based in Fairfield County, The Laurel House is a 501(c) (3) that provides resources and opportunities to help individuals and families acheive and sustain mental health to lead fulfilling lives in a community.
The Color of Hope: People of Color Mental Health Narratives by Vanessa Hazzard
More questions?
Reach out to our Director of Education, Jenny Nelson, at jnelson@westportplayhouse.org and she'll be happy to answer your questions.
We hope you enjoy the show!