This Pulitzer Prize-nominated play traces the story of one woman's triumphant journey out of a difficult childhood in Mississippi through the civil rights movement and beyond, offering us a gripping tale of resilience and the human spirit.
"Who we are and who we become is so beautifully tied to where we are from. From the Mississippi Delta is such a powerful autobiographical journey of how Dr. Endesha Ida Mae Holland blossomed into her purpose, identity, and power as a Black woman from her experiences in her hometown and the people around her."

Goldie E. Patrick, director
"… vivid, lyric writing …"
THE NEW YORK TIMES
.
GET TO KNOW THE PLAYWRIGHT
Endesha Ida Mae Holland, Ph.D.
Click here for the biography of this powerful and inspiring playwright
MEET THE CAST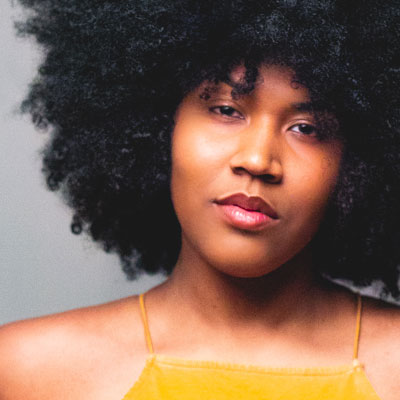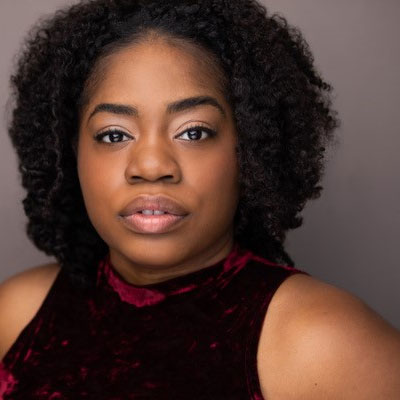 Tameishia Peterson
Woman 2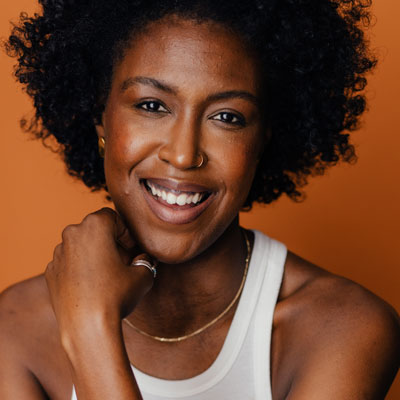 Erin Margaret Pettigrew
Woman 3
MEET THE CREATIVE TEAM
Jason Ardizzone-West
Scenic Design
John Alexander
Lighting Design
Heidi Hanson
Costume Design
Dawn-Elin Fraser
Voice + Speech Coach
From the Mississippi Delta
Intimacy Coach
Sean Sanford
Props Supervisor
Charles Chauca
Directing Fellow
Melissa Sparks
Production Stage Manager
MORE INSIGHTS. MORE FUN.
Get more from your experience at the Playhouse by joining us for one of our pre- or post-show events!
Taste of Tuesday
Tue, Oct 18 at 6PM
Enjoy wine and food tastings from one of our local restaurant partners. Available only as a season ticket package (no longer available.)
BUY PACKAGE
LGBT NIGHT OUT
Thu, Oct 20 at 7PM
A fun, pre-show cocktail party for the LGBTQ+ community and friends. Package no longer available. Call box office for single tickets.
OPENING NIGHT
Sat, Oct 22, post-show
Celebrate the opening of each production along with the cast, crew, and creative team. Free with ticket to the show.
get TICKETS
SUNDAY SYMPOSIUM
Sun, Oct 23, post-show
Special guests take the stage for a conversation about the themes of the play. No ticket necessary — free and open to all.
get TICKETs
BACKSTAGE PASS
Wed, Oct 26 matinee, post-show
Learn how the Playhouse technical staff brought each show to the stage. No ticket necessary — free and open to all.
get TICKETS
OPEN CAPTIONS
Sun, Oct 30 matinee
Deaf and hard of hearing audiences can enjoy the performance while watching an easy-to-read digital screen with the actors' dialogue.
get TICKETS
LOAD
MORE
Making theater open to all.
The Playhouse offers a variety of accessible ticket pricing options, including pay-what-you-will performances, first responder discounts, free tickets for Indigenous peoples, and more.
See ticketing discounts
.

Support for programming for this production has  been provided from CT Humanities (CTH), with funding provided by the Connecticut State Department of Economic and Community Development/Connecticut Office of the Arts (COA) from the Connecticut State Legislature.
This production of From the Mississippi Delta is sponsored by Judy and Scott Phares.
Media Sponsorship for the 2022 season is generously provided by Moffly Media and  WSHU Public Radio.
COVID PROTOCOLS
Masks are required for four performances of From the Mississippi Delta: Friday, October 21 at 8PM; Wednesday, October 26 at 2PM; Friday October 28 at 8PM; and Saturday, October 29 at 3PM.
The other ten performances of From the Mississippi Delta, masks are strongly encouraged. Current CDC guidelines recommend N95 and KN95 masks. Please review our full safety protocols here.
.
October 18 – 30
From the Mississippi Delta
A Dramatic Biography
by DR. ENDESHA IDA MAE HOLLAND
directed by GOLDIE E. PATRICK

Running Time: ~ 2 hours (including one intermission)